Online and QR code table ordering: rise in customer spend

Lightspeed
---
There has been a consistent increase in the total revenue earned by Australian Bopple (Lightspeed Ordering) venues and average transaction value (AOV) via QR table orders (where customers order and pay with their smartphones) and online orders (where customers order ahead for collection or delivery).
QR & online ordering average payment amount in Australian Bopple (Lightspeed Ordering) hospitality venues:
January 2019 — $13

January 2020 — $24

January 2021 — $28
Our data highlights that customers who order via QR codes and online ordering spend an average of 20% more than those who pay by cash
For example, the AOV for cash payment between August 2021 and October 2021 for Australian hospitality businesses was $23.66. For the same period, the AOV for QR and online ordering was $28.33.
Why are customers spending more on QR and online orders?
There are several factors that influence why customers tend to spend more when ordering on their phones – these are some of the most noteworthy factors:
Easier to upsell

– because an app never forgets to ask 'Would you like fries with that?' and it's easy to configure upsell workflows for all menu items.

Easier to reorder

– customers can quickly reorder with a few taps. They don't need to leave their seat or fight their way to the bar. Convenience is king.

Images entice

– online ordering apps allow users to view exactly what their meal will look like. After all, we eat with our eyes and will be less put off by the price if we know something looks delicious.
The prominence of QR codes in our daily lives has significantly increased in the last 18 months, thanks to mandatory venue check-ins. This acceptance into mainstream culture has opened a new and exciting channel for hospitality businesses to embrace as customers return to venues.
In August of 2020, only 4.9% of Lightspeed venues were utilising QR codes for ordering. This figure has steadily increased over the past 12 months, topping out at 15.2% in August of 2021. Our data shows that customers who order via QR table ordering spend on average 25% more than traditional dine-in orders.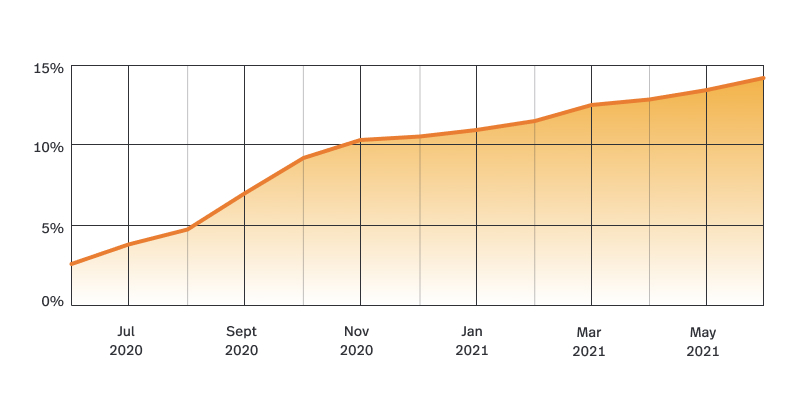 In a recent survey, ​​57% of respondents stated they would choose a venue based on the availability of QR technology.
Your venue doesn't have to solely adopt QR ordering, but giving customers the option will go a long way to reassuring cautious guests that dining in your venue is easy and convenient.
Bopple simplifies commerce for hospitality. We help businesses get started online, streamline ordering, and nurture customer relationships. Don't have an account? Sign up for $0 today.