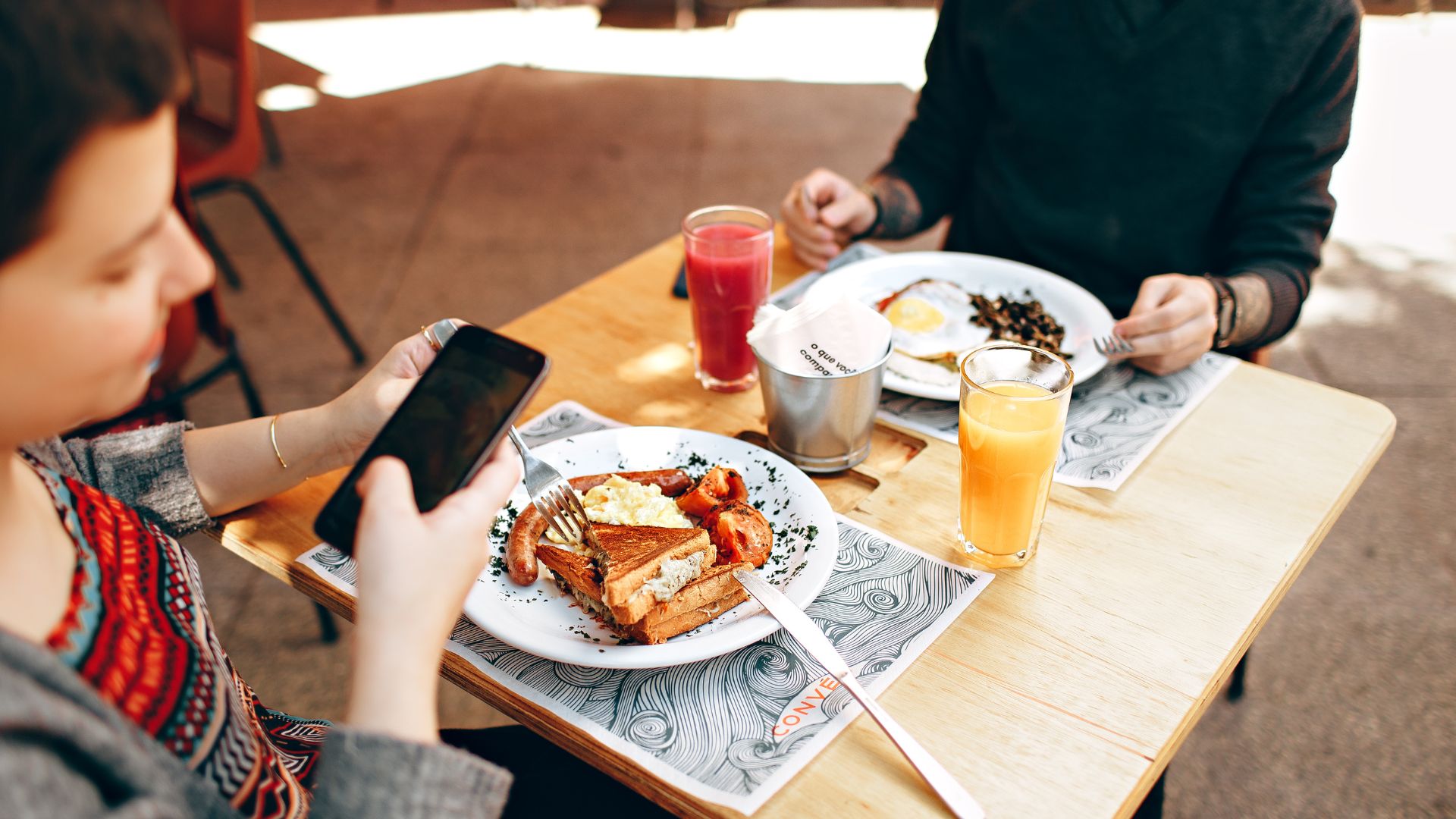 Myth busting - 5 common QR code table ordering misconceptions
Joel Brilliant
---
QR table ordering is, put simply, a rapidly-growing tool for the industry in which customers can view menus, place orders and pay directly from their phone simply by scanning a QR code located at their table.

It can be a polarising subject to breach and one that is rife with misconceptions from an industry on edge, but it is also showing no signs of leaving.

And whilst these misconceptions may not hold much merit, they do come from a place of genuine worry after a couple of uneasy years.

Many workers feel as though their roles are slowly being usurped by technology, when in fact, it is this very same technology that is designed not to take away work, but rather to assist with it.

Thankfully, we're here to dispel any and all myths surrounding QR table ordering so that you can move your business forward with a clean & clear conscience.
Myth #1 - Table ordering takes away from the customer experience.
It's a common misconception that removing the face-to-face ordering process also removes the opportunity to learn more about your customers and build a lasting bond between them and your business.

A lot of people relish the interactions they have with a customer when taking their orders. A little bit of small talk can reveal a bounty of useful information about a customer with relatively little effort.

Table ordering actually offers you the chance to learn more useful information about your customers whilst building your database with every order. Want to know what a customer's regular order is? Done. Have something new on the menu that you think a certain customer would like, based on their ordering history? No problem.

This information can even drive customer engagement with targeted discounts and built-in upsells.

With your menu at their fingertips, customers are given the opportunity to cater their orders to their exact needs. Where before they might have been a little coy in asking for a few extra modifications, now there exists no such barrier.

And they can do it at their own pace too, without having to grab the wait staff's attention to order 2nds or another round of drinks, making the ordering process as painless as possible for everyone involved.
Myth #2 - Table ordering replaces physical staff.
There is a fear that taking away the ordering process from your floor staff means that they'll be out of a job, replaced by a machine as we march towards an increasingly bleak, autonomous future.
This is not correct.
By taking away the ordering process, you free up your team for more important interactions like answering any questions a customer might have (don't worry, they'll have plenty), preparing & running food, and the general running of the front of house that is so often interrupted by having to take an order.
And there are other benefits too, such as:
Staff are less prone to becoming overwhelmed - a previously frantic busy spell can be calmed by sharing the ordering load with your technology
Unforeseen rostering issues - managers have less to worry about should a staff member call in sick
"Before using Bopple, we were finding it difficult to cater to all customers and their needs, especially on weekends…When we started using Bopple we were looking at the idea where customers…didn't have to wait to gain wait staff attention in busy times, they could just order through their phones." - Blackout Lounge, Fitzroy VIC
Myth #3 - Table ordering complicates the whole ordering process.
I know what you're thinking: isn't introducing table ordering just adding an extra, unnecessary step into the ordering process?

No, it isn't. And here's why.

Table ordering should be viewed more as a supplement for traditional ordering instead of an addition. And rather than complicating the ordering process, it sets it free, unshackling the potential of your menu and giving the customer unprecedented freedom to order exactly what they want.

Where busy wait staff were pulled away from their duties to take more orders, this new, streamlined option gives everybody the opportunity to create an ordering process as streamlined as possible leaving the wait staff to focus their attention where it's needed more, and the customer able to place an order when they want to, every time.
Myth #4 - Traditional menus do the same thing as digital ones.
Physical menus have done a sterling job of being the default method for carrying your menu to customers for centuries, and we think it's about time they were given a helping hand.
With table ordering, your customers get to use a digital version of your menu which, like most upgrades, comes with many added benefits such as:
Total control over any and all modifiers for each dish
Program in automated upsells taking away any friction from the process
Out of something? Update your menu in real time to offer only what you have
Customers order with their eyes so you can show off your menu with beautiful photos
It's also been shown that customers who order via a digital menu tend to spend more. How much more, I hear you ask? An average of 25% more! That's huge and spread over an entire year could mean big bucks coming into your business.
This is because letting customers browse a digital menu (complete with those beautiful photos we talked about) entices them to spend that little bit extra. Paired with Smart Upsells showing images of recommended items to add to their dish, customer spend increases by around 32%.
Myth #5 - Table ordering is difficult to set up.
We get it, sometimes technology can seem daunting, complicated and overwhelming, and setting up table ordering is just another thing to add to a rapidly growing list of digital developments that seem to have increased in frequency in recent times.
Only, it isn't.
Our team of experts is on hand to assist you from the moment you begin and any time afterwards and they're on-hand 24/7 so you'll never be alone.
I love the concept. I love the interface. I love the usability. It's become an integral part of the business.- Naïm
Want to take your hospitality venue online today? Sign up to Bopple now.