---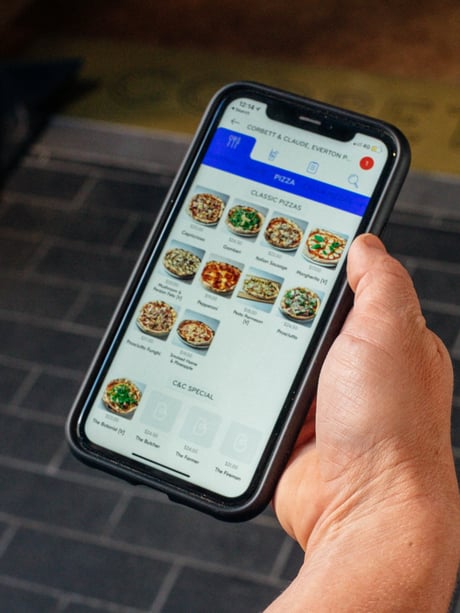 Add photos

📸
We all know that humans eat with our eyes before their mouths. Everyone has had cravings sitting on the couch while watching Master chef, you even know which dish you'd vote for, even though you haven't even tasted it! Adding photos to your products allows customers to eat with their eyes before placing their orders. Using this simple trick is proven to boost sales by 30%. It's like a try-before-you-buy, but for hospitality. Make sure you consider your backdrop. Using some bold, coloured paper is a cheap and easy solution, but incorporating your venue into the backdrop is becoming an increasing trend, and free! Whatever style you go for, make sure it compliments your hero product. Another tip, if your dish has a hero ingredient, include it as a prop! This makes the image more interesting and really shows off the key ingredient.
Add descriptions

📝
Item descriptions go hand-in-hand with food photography. In the same way that we eat with our eyes, if something sounds amazing, your customers will want it. We recommend writing a bit about the backstory to the item, how it was created, and the techniques you use to make it. In saying that, keeping it short and sweet is key. Customers don't need a lift story, just a teaser.
Including add-ons

➕
Online ordering allows customers to order judgement free. A recent study found that people spend more and eat more when ordering online.
Giving customers the ability to conveniently add chips with their burger, or a drink with their meal in an easy way to boost your online sales. Check out how Soul Burger include add-ons to their products. 👈
Limit the amount of products on the menu

🔍
All of the best menus around the world consider the "paradox of choice" theory, which says that the more options available, the more anxiety we feel. This usually stops customers from ordering with confidence and end up spending less. So, what's the golden number? We recommend a maximum of 7 options per product category. Check out the specialty bowls menu from Acai Brothers, six items is plenty of choice, but not too many that will give you menu anxiety 💆.
Use colour

🎨
Studies have found that colours help conjure certain feelings. Shades of blue create a calming effect while yellows draws our attention. Some findings suggest that red stimulates our appetite, while red and yellow combined is the best food colour pairing.
The easiest way to add colour to your menu is through Bopple Back Office. You can set your brand colour and personalise the way your menu looks, with logos and cover images. We also recommend turning up the saturation a touch on your product images to bring out those rich colours.
Promote

🚀
No one is going to see your beautiful new online menu if you don't promote it. By far the easiest way is to put the link to your online store in your venue's Instagram bio. You can then finish all of your posts with a call to action: "order now for pick up, follow the link in our bio!" Small's Deli is a great example of how to promote your store through Instagram posts. Adding a link to your menu in stories is another easy way to promote your online store.
So how will online ordering fit into your operation?
Bopple allows you to accept orders for dine-in, pickup and delivery. One thing to note, you have freedom to go 'all in' with online ordering or choosing a hybrid approach.
Going all in (100% online ordering):
Choosing this way of implementation has some big benefits around increasing revenue and operational efficiencies, plus allowing every order to be linked to a customer, gives you a deeper understanding of customers. However, we understand this doesn't suit every style of venue or operator.
Hybrid:
You encourage your customers to order from their tables as the default method of ordering, but also allow them to order from the bar, counter or with your wait staff - whichever they prefer.
Driving your dine-in customers to order online is easy. You can generate QR codes to display on your signage, like the "skip the queue" sign at Darvella Patisserie. For your Dine-in customers, have them order online at the table using our premium acrylic branded QR pucks. Here are some of our favourites.👇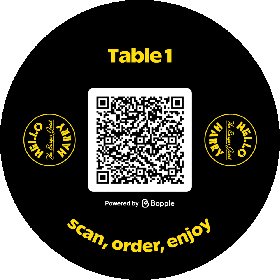 Switch on dine-in today by heading to your Back Office. Don't have an account? Sign up here today.