---
Order Manager is your home for overseeing your live service. Accept, ready, and complete customer orders, control your store status and prep time, and quickly update product availability with the tap of your finger. Use it with an integrated printer or as a paperless kitchen display system. Not using an integrated point-of-sale or your POS system is on the fritz? No problem; the Order Manager can be your go-to, or trusty fallback.
We're constantly making improvements at Bopple and you might've noticed we've made some changes to Order Manager recently. See below for more details.
Recent new orders have received an adjustment
New orders no longer forcefully move you off the current screen/order. This means you can focus on the order you're currently doing and then review new orders in the NEW filter when you are ready to move on.
UI and UX changes have been made to order dockets
The layout for the new order docket has been updated with critical info like expected pick-up time, customer name, and order IDs. These are now displayed in the header of the collapsed state and then more details are available in the expanded state.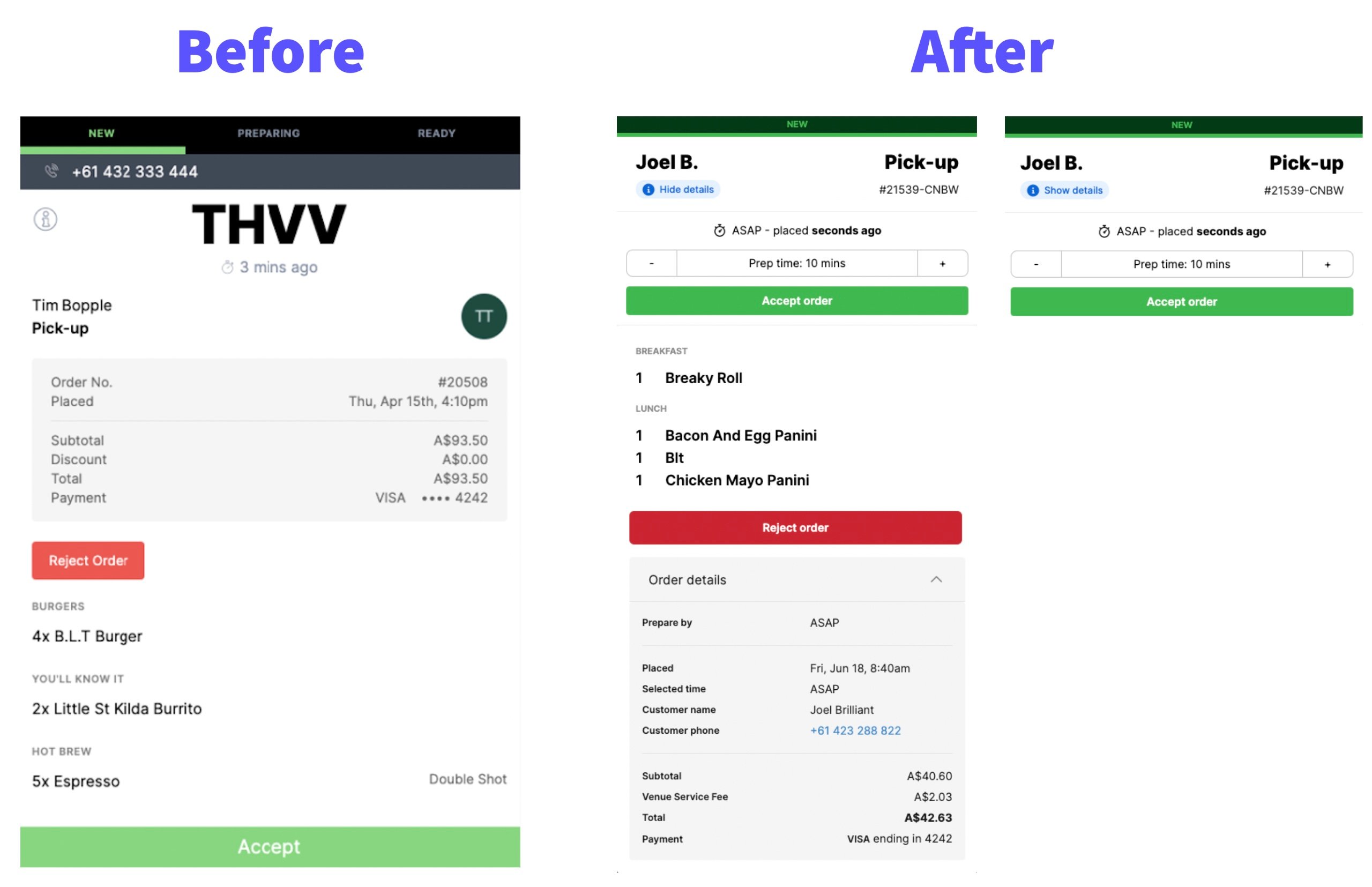 Order status filters now have their own default display (expanded or collapsed) so orders are displayed based on what is most useful at that point. For example, new and in-progress orders are expanded by default, whereas orders waiting to be picked up are collapsed by default.
There's also a new delivering tab to separate delivery orders from other orders, while still allowing quick access to check the status of deliveries.
Better control over estimates being provided to customers
You can now assign order-specific prep time once an order is accepted, using the plus and minus buttons to increase or decrease prep time in 5minute increments.

You can also assign an order-specific delivery time when you dispatch in-house delivery orders using the same functionality. This is useful if you have a large delivery area where your default prep time might not accommodate the delivery distance.
DoorDash Drive additions
View live driver and delivery statuses
View live dasher arrival times for pick-up and drop-off
Access DoorDash live order support details
Added optimisation for increased performance
We've made performance improvements and fixes for slow internet connections. This means the app remains usable, even if your internet is a little sluggish.
We appreciate your feedback and would love to hear your thoughts about these changes.