Your new superpower: track and maximise your venue's social media presence
Joel Brilliant
---
Whether you're actively using targeted Facebook and Instagram ads, or you're thinking about doing that at some point, Facebook Pixel is a quick set-up tool to understand traffic on your online store and build your digital brand.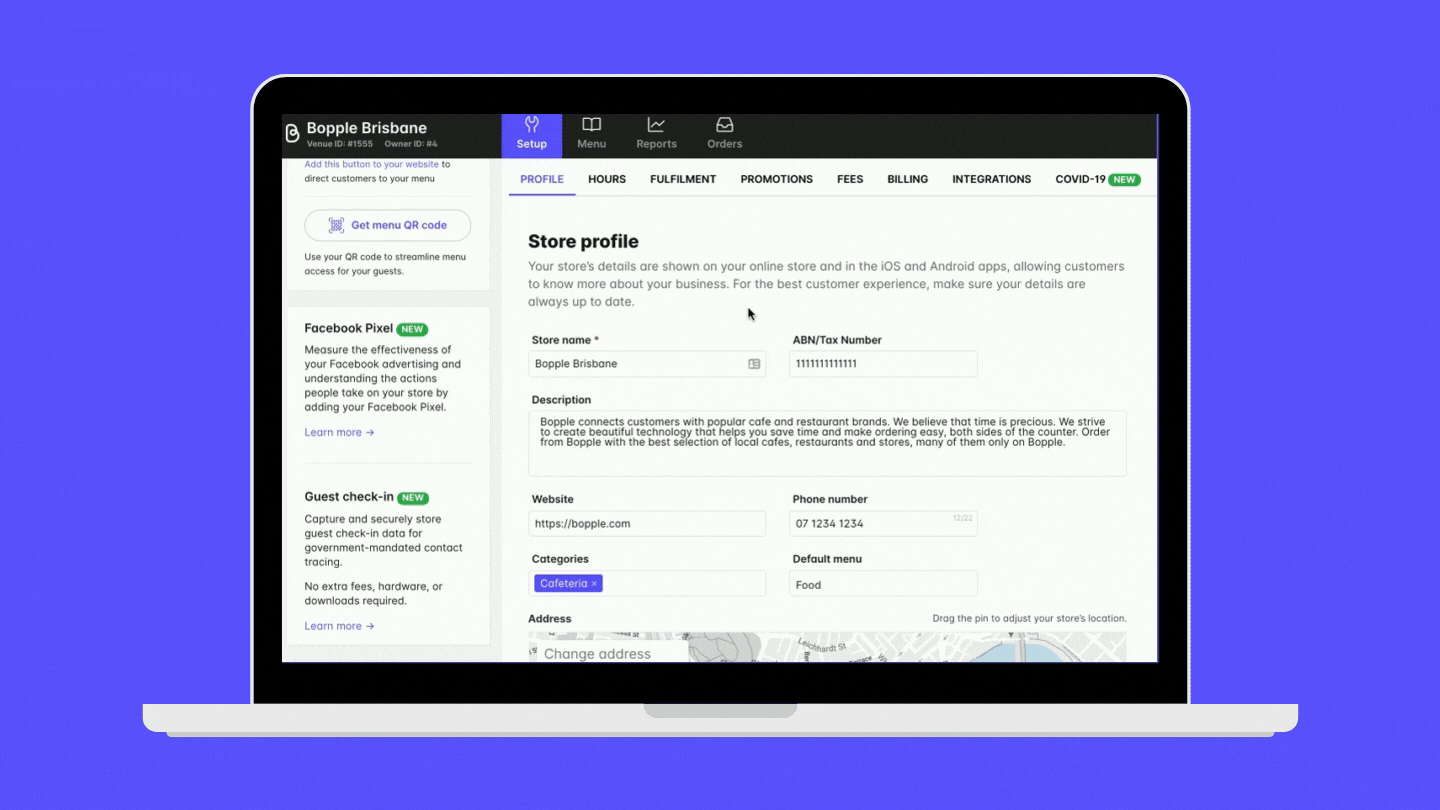 Great — but what can you do with it?
💸 Measure the impact of your ad spend
Answer the question: "how many customers are ordering after seeing one of my Facebook or Instagram ads?" Track your conversion rate, and the ROI (Return of Investment) for your ad campaigns.
🔥 Build the best ad strategy for your business
Once you know where you're at, you can also test different approaches and compare their impact to increase the success of your ads.
🎯 Reach the best customers for your business
Based on your current visitors and customers, Pixel can help you advertise to lookalike audiences with similar interests and demographics.
🍽️ Understand how customers interact with your online store
Answer the questions: "how many customers are viewing my menu?" and "which products are customers viewing most?," then tailor your ads based on how customers interact with your store (eg. running a discount for customers who haven't ordered in the past 30 days).
Is activating Facebook Pixel right for my venue?
Short answer: yes!
Quickly setting up Pixel will give you a head start, making sure everything is available in your ads account if you ever do run ads. Creating your Pixel in your Facebook Business Manager account will also let you take advantage of all its measurement and tracking features, even if you're not yet creating ads.
We're so excited about this feature add and we know any venue that takes advantage of it will be able to create a lot of value.
Jump into Venue Manager
and get started right now! You can use
this help article
to learn more about getting set up!