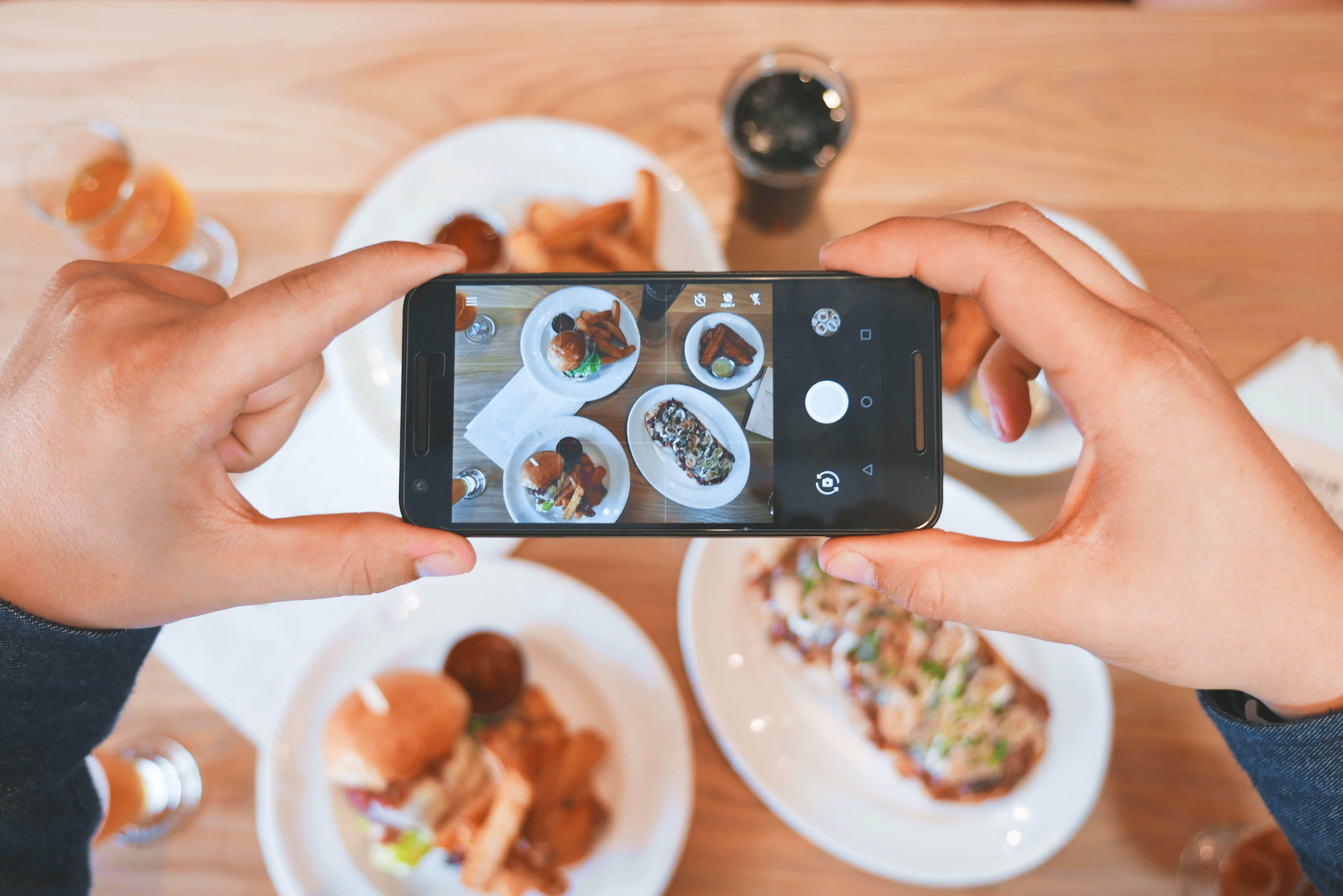 Promoting your venue on social media - The 4 tips that drive customers to visit

Laing Goostrey
---
Social media is an unavoidable part of our day to day and has become an integral part of every businesses marketing. Over 70% of Australians have an active social media account, that's approximately 18 million people.
With such a large audience on social media, it makes sense for hospitality venues to actively use these channels, especially ones like Facebook and Instagram.
Getting Started
The Channels you should use most is going to be dependant on the audience you serve. For example, if you primarily serve to millennial or Gen Z customers, you can guarantee they'll be using Instagram, where as baby boomers are far more likely to be on Facebook. To get a better idea of the social media usage breakdown by generation, check out this report by Statista.
Once you've decided on what channels are best for your audience, you then need to optimise. People often look to social media for information, so make it easy for them to find.
Some customers may want to contact you and others might be trying to check out your menu. Make sure your profiles have all the key contact information people are looking for, like: opening hours, phone numbers, email address and most importantly, your online menu and ordering. We show you how to add your custom URL to your Instagram bio here.
Use Hashtags
Particularly on Instagram, hashtags are a great way of getting your content in front of potential new customers. By choosing a couple of unique and relevant hashtags, you can drastically improve your reach and engagement of your content. You may even gain some new followers along the way.
Using popular hashtags like #food #foodie and #instagrameatsfirst are often great for engagement, however people in your local area probably aren't going to find your content through them. Instead, put some research into popular hashtags in your area, like #brisbanefoodie. This is far more likely to be searched by people in your area looking for a new place to eat.
User-Generated Content
After all, it is social media, so get social with User-Generated Content (UGC). Using UGC is a great form of social proof. It's an effective and cheap way to gain authentic exposure for your venue. 79% of people agree that user-generated content has a high impact on their purchasing decisions.
People love taking and sharing photos so much, that 69% of Millenials admit to taking a photo of their food before eating. So, give them something to post about. Making the whole customer experience instagrammable, is a great incentive for customers to take photos, and post them.
Encouraging your guests to take more photos in your venue and post them on their social media will give you a whole bunch of UGC to repost, just remind them to use your hashtags so you can find them.
You can also generate UGC of your own and tag your suppliers. This then helps the suppliers promote your account, and allows you to leverage off their, often larger, following.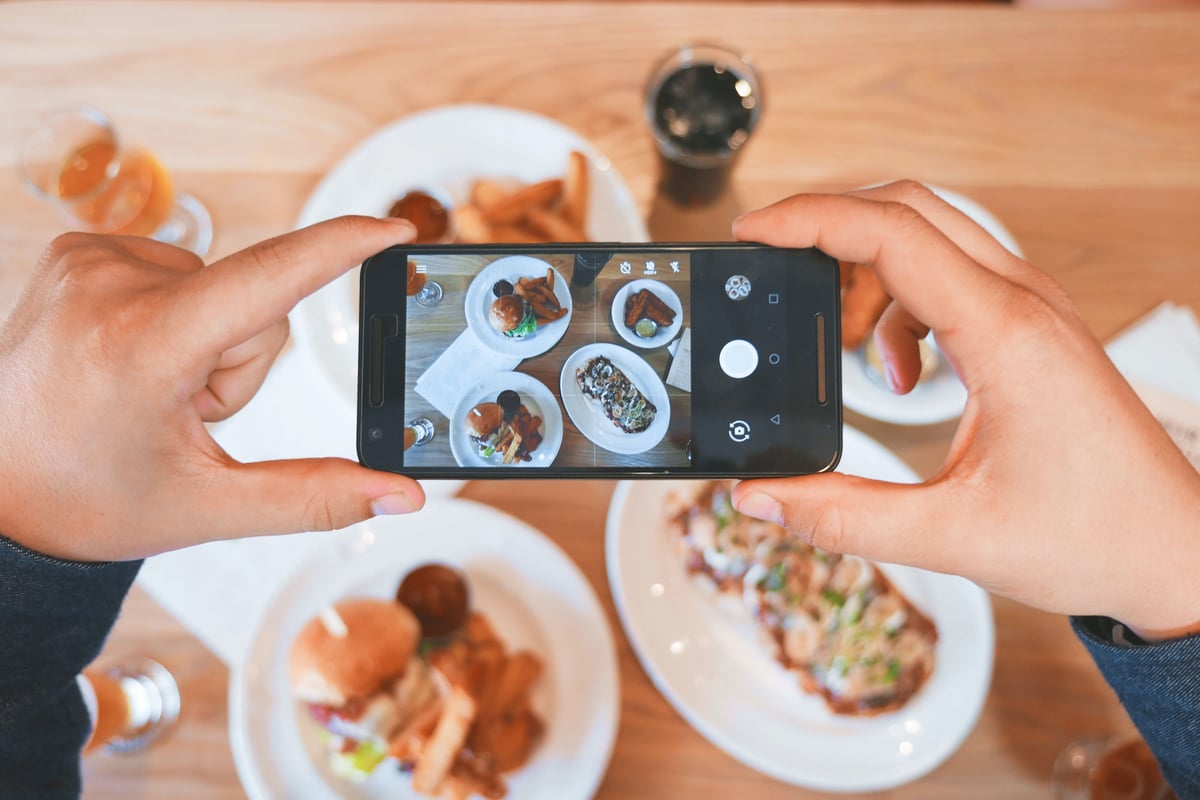 Content that makes people hungry
We all know, we eat with our eyes, so the way you show off your dishes on social media will make or break the decision for a potential customer to come to your venue. With so many #foodie posts out there (211 million at time of writing), it's crucial to make yours stand out from the rest.
You don't need to go out and buy fancy equipment or hire a professional to create the content for you. Just about every smartphone these days has a professional quality camera built-in and are more than capable of creating beautiful product photos.
We recently wrote about our tips on how to grow your sales with visual online menus. Check that out here.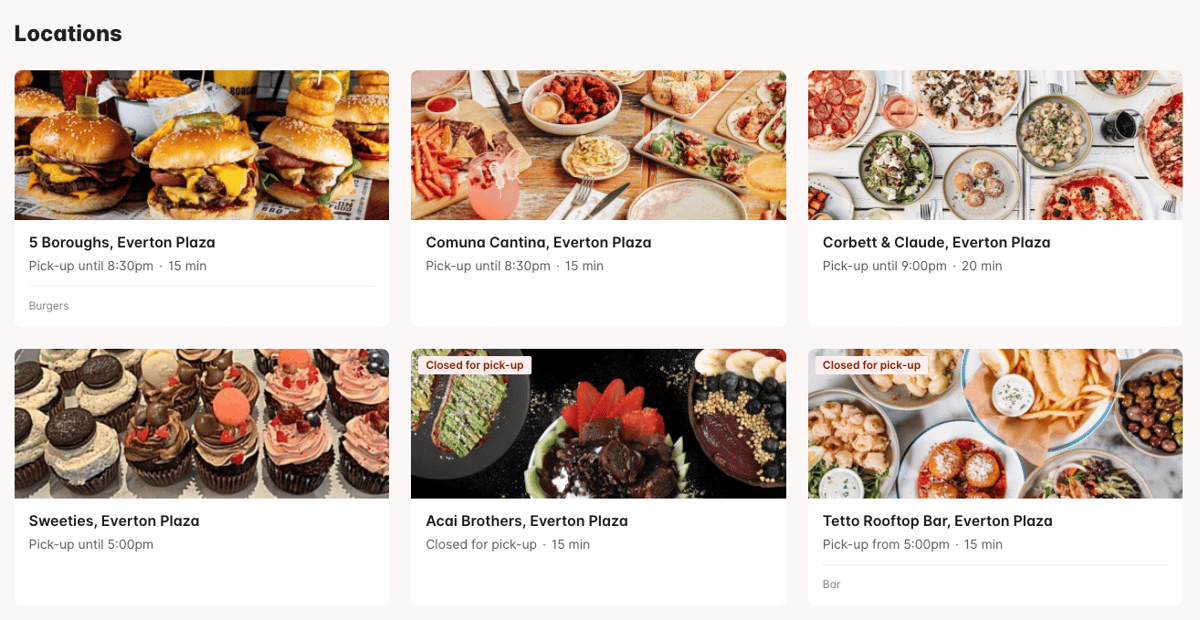 Get Interactive and engage
Instagram stories are a great way to be interactive with your followers and get insights and feedback about what they want to see and what the next item on the menu is. With Stories, you can easily create polls and ask questions to gain interaction directly from your followers.
We've noticed that the key to success on social media is engagement with your following. Social media is a two-way street when it comes to communication. You can't expect to grow your following just by posting great content. Engaging with your followers and other businesses in your area is a great way to remind your followers that you're there. It also makes followers feel treasured, typically leading to more engagement.
Calls to action
All of the tips we've given so far are a surefire way to build a social media following, but at the end of the day, your business is here to generate sales and get customers through the door. Putting calls to action (CTA's) on your posts reminds customers to come in to visit your venue. Ending a post with lines like: "browse the menu via the link" or "order online to skip the queue" are a great way to drive your customers to your online menu. Just remember to put the link to your online ordering in your bio so it's easy to find.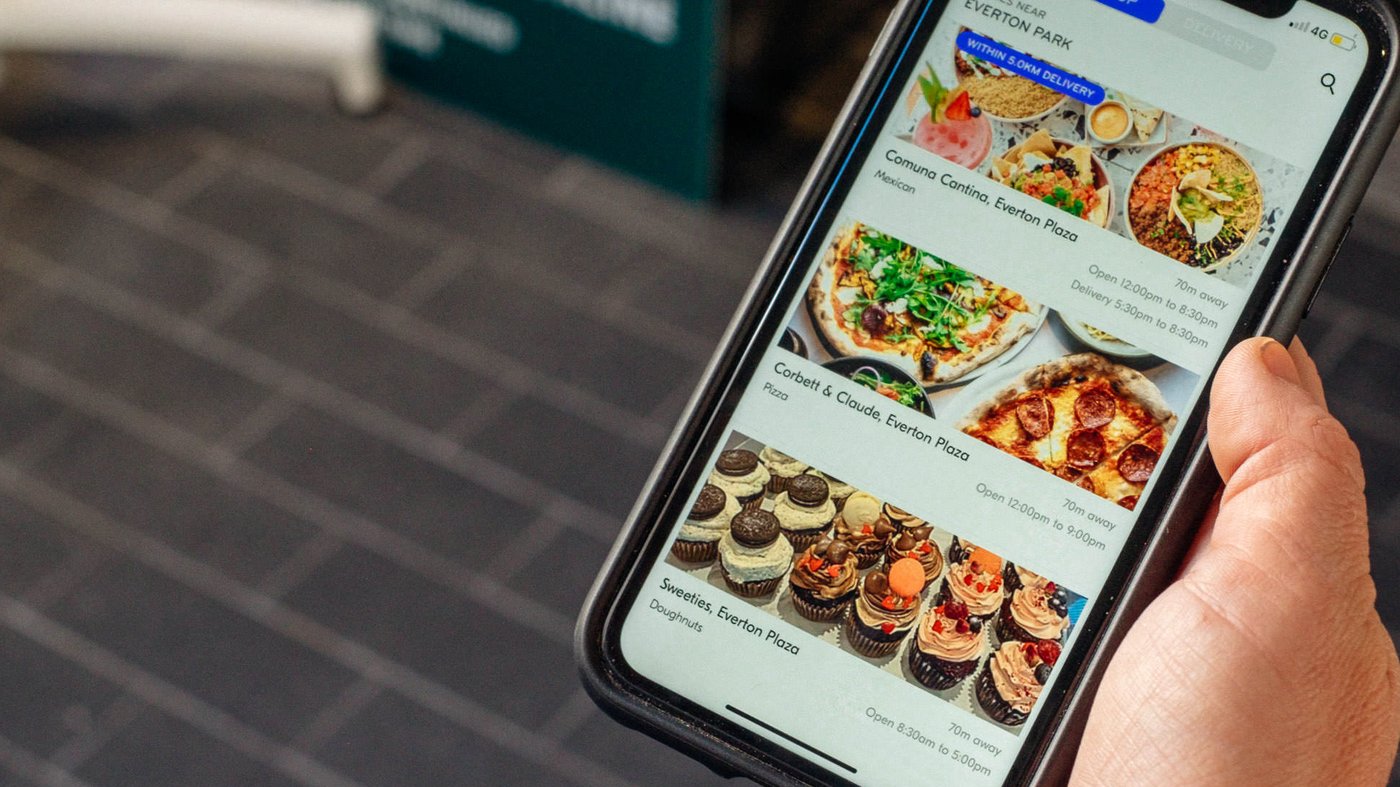 Having a social media presence for your business in today's world is crucial to staying competitive in the hospitality market. Allowing your customers to browse the menu and order online is becoming just as crucial.
Create your online menu and ordering with Bopple, for free.