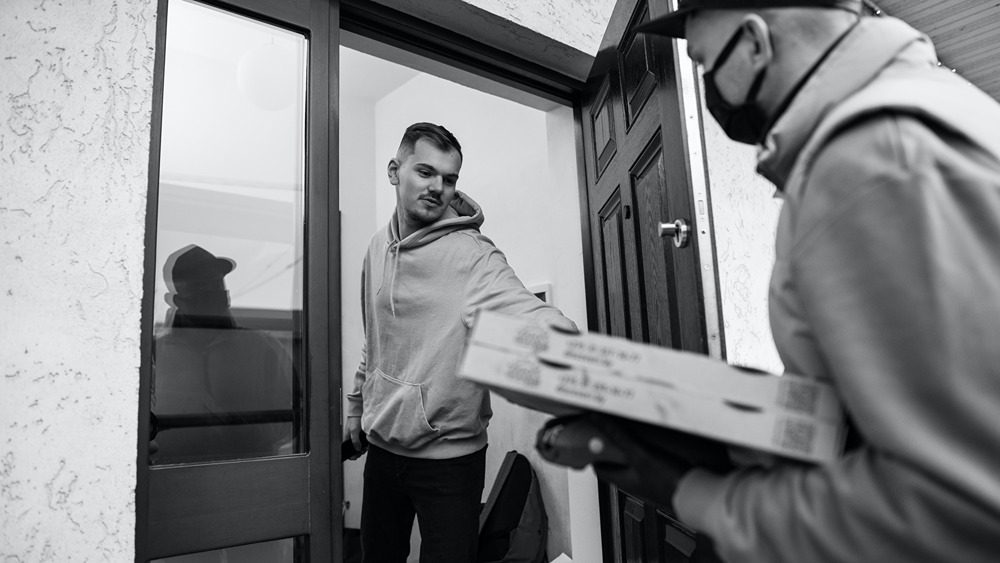 ---
As the hospitality industry continues to evolve, one trend that has become increasingly important is the need for businesses to have a direct sales channel for delivery. Third-party delivery marketplaces are seen as a convenient option for both customers and businesses. However, with the rise of these marketplaces, businesses have faced increasing fees, reduced control over their brand, and a lack of direct relationship with their customers. In this post, we'll explore five reasons why you should develop your own direct sales channel for delivery, and how Bopple's platform can help you seamlessly offer direct delivery to your customers.
1. Reduce your delivery costs
Third-party delivery marketplaces charge high commissions, typically around 30%, on every order placed through their platform. This eats into your profit margins, making it difficult to sustain your business in the long run. By developing your own direct delivery channel, you can eliminate these commissions and reduce your costs significantly.
2. Keep your pricing competitive
If you inflate your menu prices to cover the delivery marketplace commission fees, you risk losing customers who can find more affordable offerings elsewhere – especially your most loyal customers who know your real prices in-store. With a low-cost direct sales channel, you're able to offer your customers more competitive and consistent prices. Customers will appreciate the transparency, and your business will benefit from increased customer loyalty and satisfaction.
3. Own your customer relationships
When customers place orders through a third-party delivery marketplace, they are a customer of the marketplace, not your business – you are simply a provider to the marketplace. This means that you lose the opportunity to build a direct relationship with your customers, and risk losing them to other businesses that are promoted within the marketplace. By developing your own direct delivery channel, you can own your customer relationships, and offer a more personalised and engaging experience that fosters loyalty.
4. Tailor your customer experience
Customers that use a delivery marketplace to order from your business are subject to the marketplace platform's branding, user interface, and terms of service. This can lead to a disjointed customer experience that doesn't align with your brand identity or values. By developing your own direct delivery channel through a platform like Bopple, you can customise every aspect of the customer experience, ensuring that every touchpoint reflects your brand and values.
5. Secure your future
Relying too heavily on third-party delivery marketplaces can be risky for your business in the long run. These marketplaces are global players with deep pockets, and can change their commission rates or terms of service at any time. Marketplace platforms are even exploring the idea of running their own dark kitchens, putting them in direct competition with existing hospitality businesses. When you develop your own direct channel, you are taking control of your own destiny and protecting your business from risks posed by third-party marketplaces.
How are leading brands promoting "direct delivery"?
We're proud to work with some of Australia's most dynamic hospitality brands, and we're actively helping them to strengthen their businesses by prioritising direct delivery.
Zeus Street Greek is one such brand that has jumped on the opportunity to drive more traffic to their own sales channel for delivery. With 25+ locations across the country, they have unlocked direct delivery with a branded white-label app and customer loyalty experience powered by Bopple.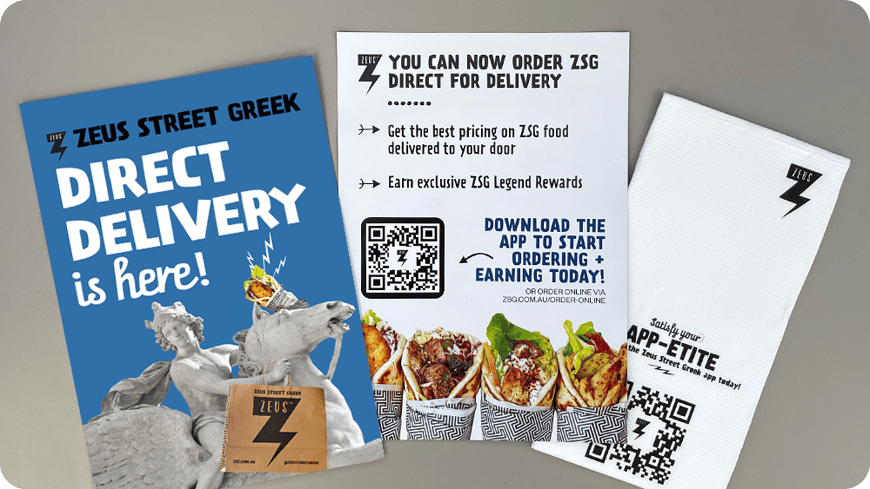 Cheeky Poke Bar switched off their delivery marketplace accounts, and now offers delivery exclusively via their branded white-label ordering apps. With well-executed marketing and communications plan, they educated their loyal customer base on the value of ordering direct, then made the switch to direct-only and never looked back.
Pro-tip: Cheeky had their own takeaway bags printed with a QR code to take customers directly to their app, and delivery promo offer to encourage customers from the marketplaces to order direct instead.
Similarly, Vegan Food Hub has recognised the benefits of direct delivery, and has been actively communicating this message to their customers. By prioritising direct delivery, they've been able to offer more competitive prices and better service, building stronger relationships with their customers and securing their long-term success.
Watch this video from Amit, founder of Vegan Food Hub, letting his customers know how the numbers stack up on delivery marketplace orders compared to orders made directly through their VFH ordering experience, and why the direct option is better for both the business and the customer.
How can we help you?
At Bopple, we understand the importance of developing a direct delivery channel for your hospitality business. Our platform offers a range of features that help you streamline your operations, reduce costs, and create a more personalised customer experience.
Delivery Features
Delivery Partner Integrations
Dynamic Delivery Fees
Custom Delivery Areas
Partner Driver Pick-up Instructions
Real-Time Driver Tracking
Large Order Vehicle Rules
Smart Order Limiting
Marketing & Brand Features
Branded White-Label Ordering Apps
Customer Marketing Lists
Loyalty Programs
Targeted Promotions
Meta Pixel for Facebook Ads
Google Analytics for Google Ads
CRM Integrations
With all this and much more, we make it easy for you to develop your own direct delivery channel and take control of your own destiny. Get started for free today.