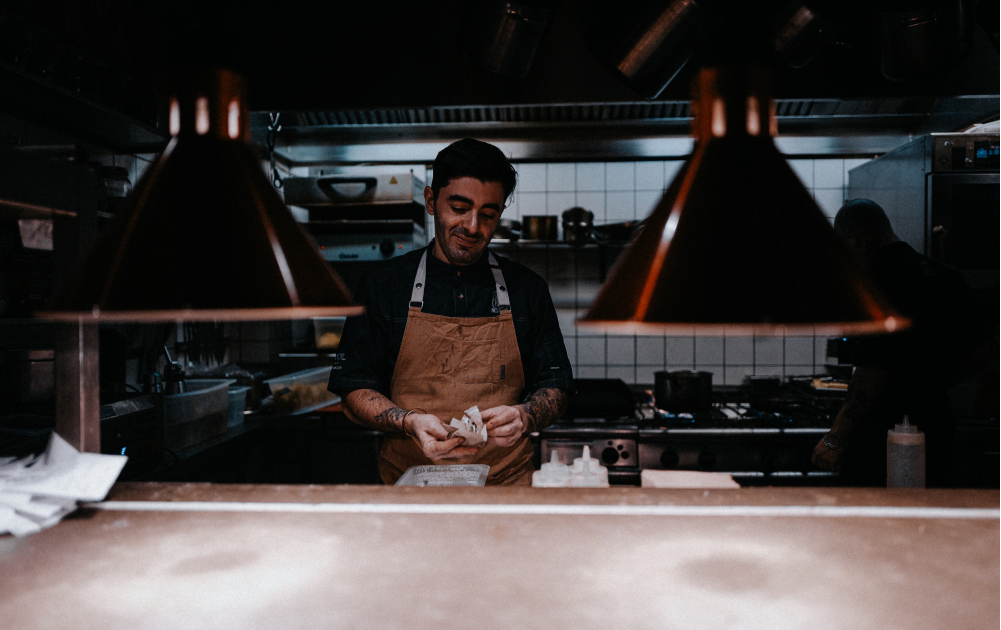 Order Limiting, the worlds smartest order management feature.
Joel Brilliant
---
Online orders have absolutely skyrocketed lately for the hospitality industry, especially over the last couple of years. This means that a venue's capacity isn't limited by its tables, available seating, or phone line. Customers can order their favourite dishes for pick-up or delivery, using an app - there are no limits. This is why we built the worlds smartest ordering system for those busy periods, Order Limiting.
Order Limiting empowers you with better management of your takeaway and delivery customers alongside your customers dining in, which is especially important when you are busy.
Benefits of Order Limiting
Happy staff & customers

- no more unmanageable spikes in demand and never keep customers waiting longer than expected.
Flexible where it should be

- orders can be placed by customers whenever they want.

More control where you need it

- you only prepare as many orders as you can at once.
How does Order Limiting work?
It's really simple! You specify what intervals you want customers to select from when ordering and the maximum number of orders per interval. Customers will then be able to select their desired pick-up or delivery time when ordering. If a specific time slot is at capacity, customers will see 'Unavailable' and will have to select the next available time.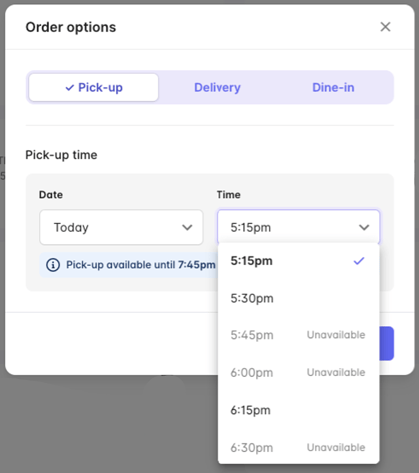 How does this help you provide better service?
The image below shows order volumes across a service period for our favourite fish and chip shop, Tankk. They configured ordering intervals of 5min, with a maximum of 4 pickup/delivery orders per interval.
As you can see, the limit is never exceeded and the demand on the kitchen is kept nice and "flat", rather than having big, unmanageable spikes at busy times.

We have been using the Order Limiting feature for the last few weeks and I have to say it's a real game changer for us. It helps us automatically space out orders during our peak periods. We used to get a lot of customers ordering at once which put a lot of pressure on the team and by the time we adjusted our prep times we were already behind. This way we can focus on getting orders out quickly and on time!
For further details and information about this new feature, head over to this article. As always, we appreciate any feedback that you have with new features so let us know your thoughts here.