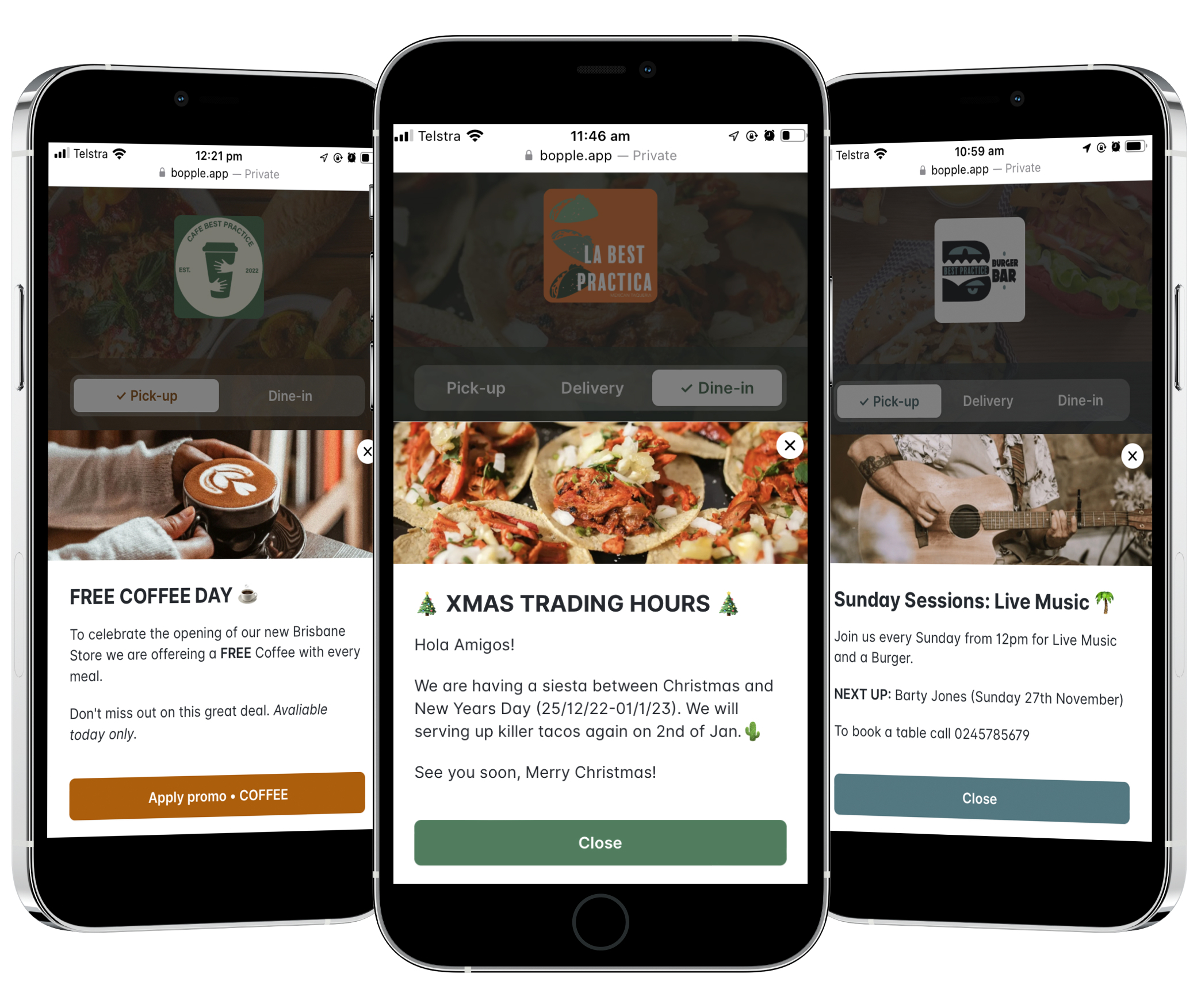 Introducing Popup Announcements, helping you communicate directly with customers
Joel Brilliant
---
Communicate directly with visitors of your online store and make customers feel welcome, drive uptake of offers, discounts, and much more.
This handy little feature acts as a little popup window for your online store. Customers will be presented with this popup while they're looking at your menu, keeping them updated about things like upcoming events, letting people know you're growing your team, discounts, and can also be used to welcome your customers with a nice message.
It doesn't stop there, you can use it to communicate with your customers about upcoming trading hour changes for public holidays or let them know of a cool event you're holding.
Managed in Bopple Back Office, you'll be able to add a hero image, create a title text with emoji support, add body text, and have customised buttons that can say 'Thanks' or 'Copy <code>', which will allow your customers to copy a discount code for checkout. You'll also be able to control who sees the popup too. For example, the popup can be shown to only dine-in customers.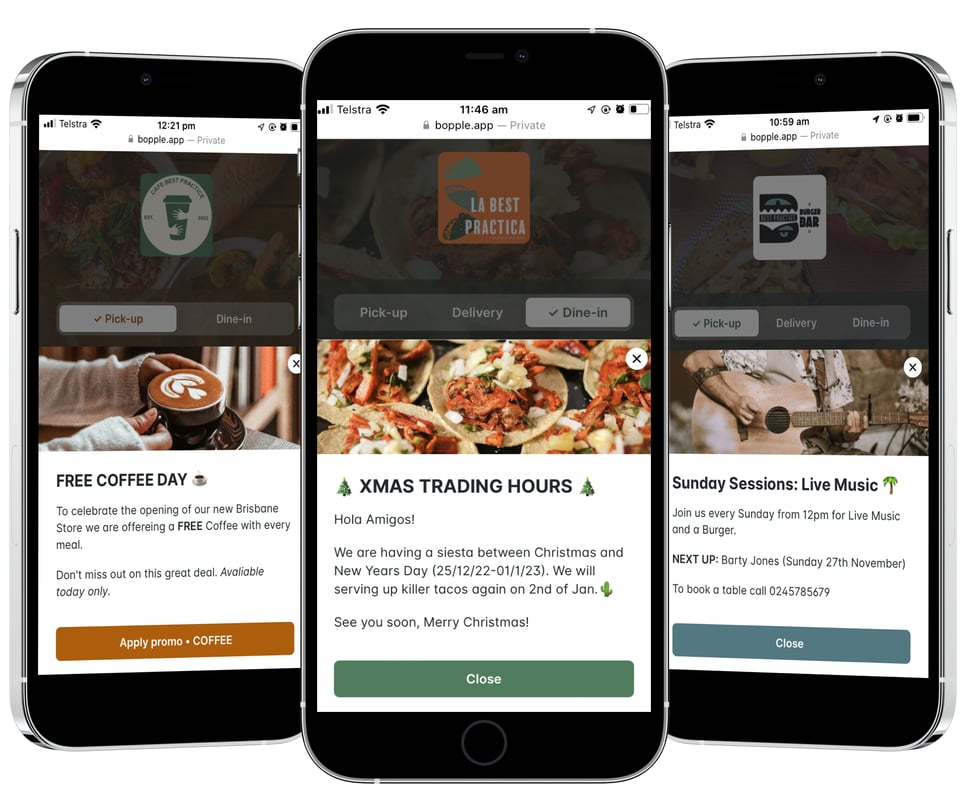 Head over to Bopple Back Office and configure a customer-friendly Announcement today.
With Bopple, it's quick and easy to set up an online store, start taking online payments and increase revenue outside of your four walls. It's super easy to update your digital menu, add promotions and make customisations all from the same platform – meaning minimal disruption to your operations.
Start, run and grow your business with Bopple to unlock more sales and an enhanced customer experience.
Create your online store & digital menu for free in seconds
Offer delivery, order ahead and QR code table ordering
Manage everything from the same platform
Quickly generate QR codes and website links
0.8-1.8% rates, including tax
Complete control of your store, sales and customer data - no third-party platform to manage
Same-day payouts, no lengthy delays
No lock-in contract or terms