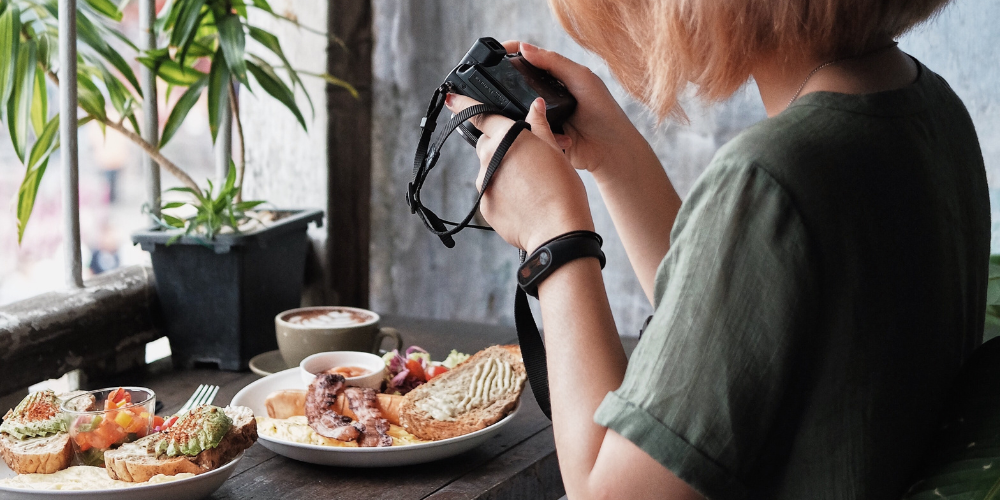 Food photography and why it's important for your online menu
Joel Brilliant
---
A picture is worth a thousand words.
If you are in the restaurant business transitioning, or already selling online, having great pictures of the food you serve can bring a world of difference in the way you brand your business.
Use high-quality and vibrant images
We all know that humans eat with their eyes before their mouths. Everyone has had cravings sitting on the couch while watching Master chef, scrolling through Instagram, and the images in your favourite cookbooks. Adding photos to your products allows customers to eat with their eyes before placing their orders. Using this simple trick is proven to boost sales by 30%. It's like a try-before-you-buy, but for hospitality.
Make sure you consider your backdrop. Using some bold, coloured paper is a cheap and easy solution, but incorporating your venue into the backdrop is becoming an increasing trend, and free. Whatever style you go for, make sure it compliments your hero product. Another tip, if your dish has a hero ingredient, include it as a prop. This makes the image more interesting and really shows off the key ingredient.
Need professional photography? We've partnered with Snappr, the world's largest on-demand photography platform.
Cheeky Poke Bar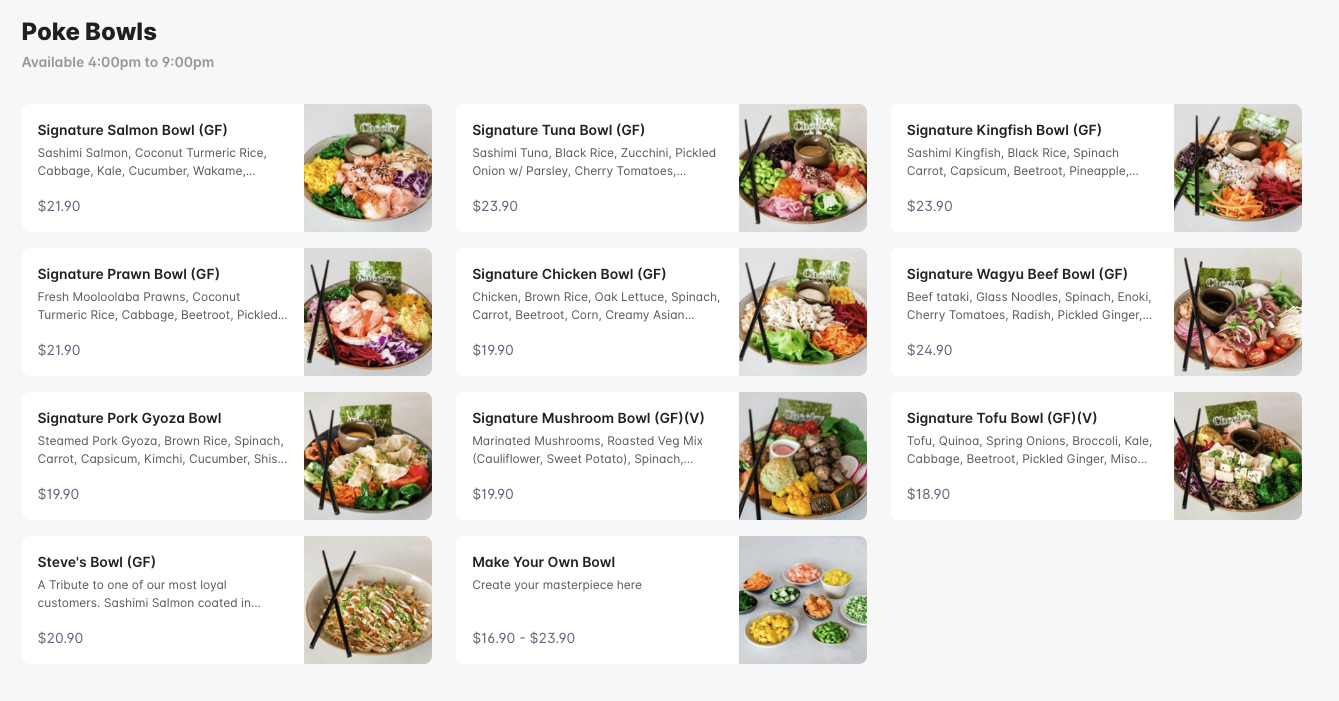 Communa Cantina

Nodo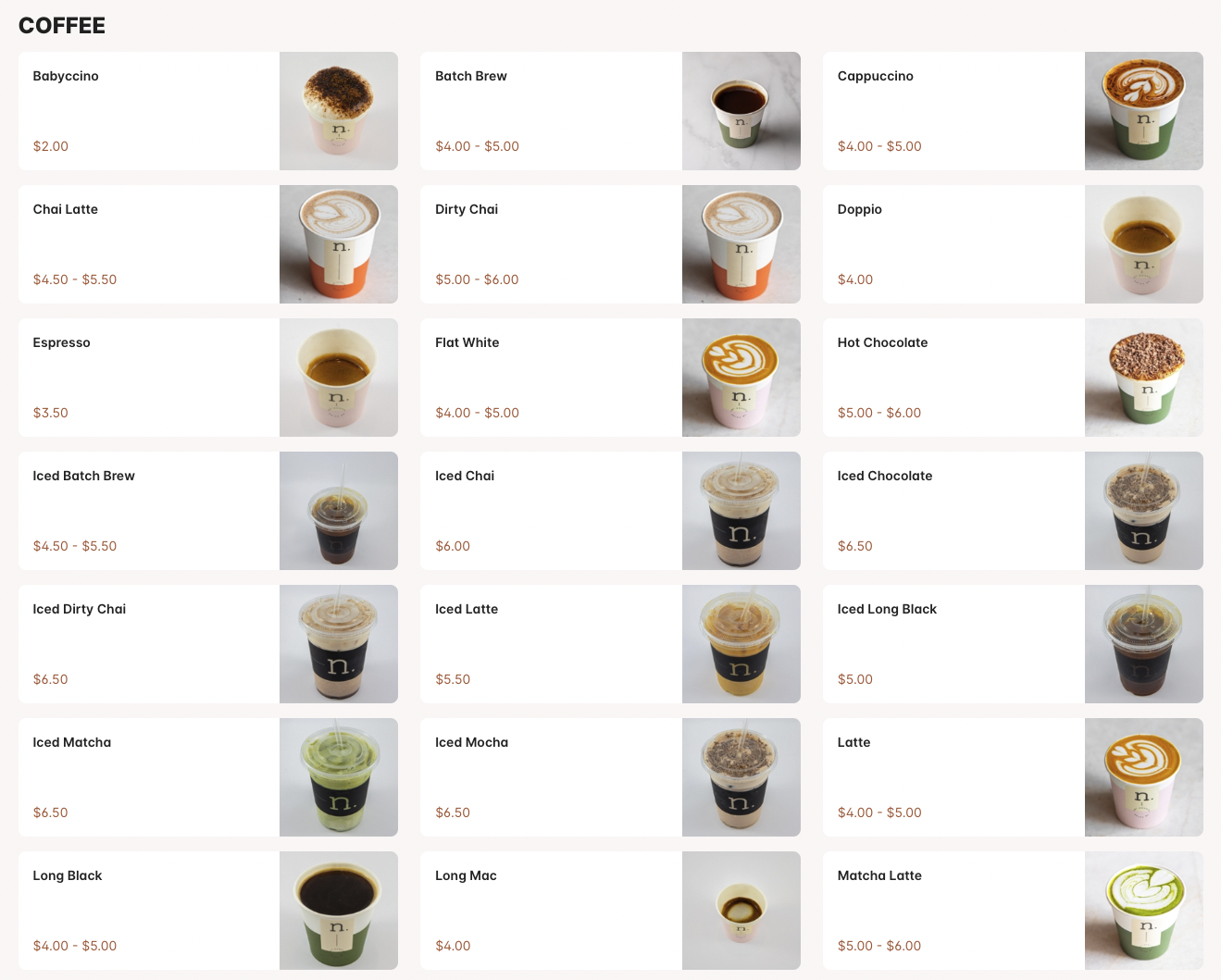 A great picture gets views
In order to encourage online traffic and to create promising social media impressions, it is important to consciously create engagement that is worthwhile. Food is all about its taste, flavours and sensations. Your aim is to make people experience all of it with just their eyes. If you are able to activate their senses and able to make them look at your image, then you are a winner. This especially comes into play with our Smart Suggestions/Upsells feature. It's one of our most powerful, revenue-generating features that requires photos to work its magic. Venues with high-quality images for their menu are seeing an increase of up to 50% in added revenue!
Drive more sales
Professional food photography helps attract the right attention to your food. When people land on your page and see what you have to offer, the chances of conversion are much higher.
Photography tells a story and it pays off to get it right. However, without proper equipment and knowledge, food photography can be challenging. We've partnered with Snappr so you can hire a professional food photographer to capture powerful visuals that will share your brand image the way you intended it to be.