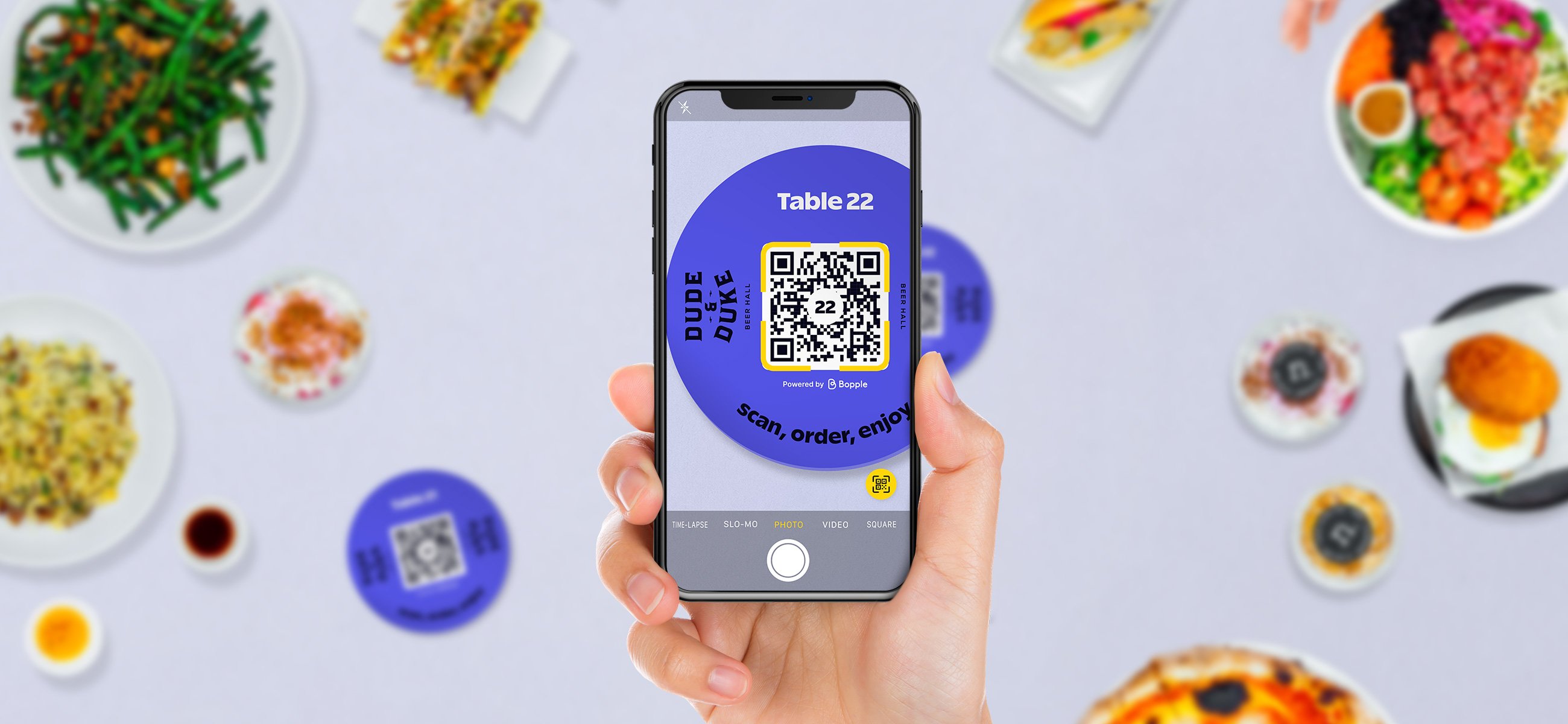 The benefits of using QR code table ordering in your venue
Joel Brilliant
---
From optimising your venue's dine-in experience to owning the guest relationships, QR codes are a powerful tool for increasing revenue, growing your customer database, and saving your business on operational costs.
Whether your customers are staying for a while or in a hurry, QR code table ordering can support both scenarios. The time taken for your staff to collect orders, send those orders to the kitchen, and process customer payments are eliminated with digital ordering using QR codes. In an industry where managing personnel is a huge challenge, QR codes can assist a small team in maintaining a high volume of operations, plus increase operational efficiency, and retain revenue. It's a win-win.
What are the major benefits of using QR code table ordering?


More revenue, with fewer overheads
Venues that have enabled dine-in and use QR codes for table ordering, see an increase of up to 30% in order size, and a saving of up to 25% on operational costs. These numbers are huge considering the current climate where it's difficult to find staff and retain them.
Better ordering experiences on both sides of the counter
Let your visually rich and interactive menu do the upselling for you. Venues that invest in mouth-watering food photography see a much higher conversion rate than those that don't. Here are some great examples of food photography.
A secure and streamlined checkout
Your customers can order faster and easier using guest checkout, and with the extra security of Apple and Google Pay, meaning your staff don't have to worry about taking payment at the end. This is another huge piece of the operational efficiency behind QR code table ordering.
A branded dining experience
Sometimes restaurants gloss over the critical personality points that keep customers loyal when they move from in-person to digital ordering. Transitioning your brand identity across to your online store is important because it maintains the trust and connection of your customers. Adding your logo and brand colours to your online store, plus using branded QR codes on each table, will bring that branded experience even closer to your customers.
After seeing many venues adapt to the technology over the past two years, and utilise it to their advantage, we know QR code table ordering is here to stay.
Switch on dine-in today by heading to your Back Office. Don't have an account? Sign up here today.