---
Looking to boost online orders with a QR code? Fast-track your success with our top 3 tips for getting your menu in front of customers.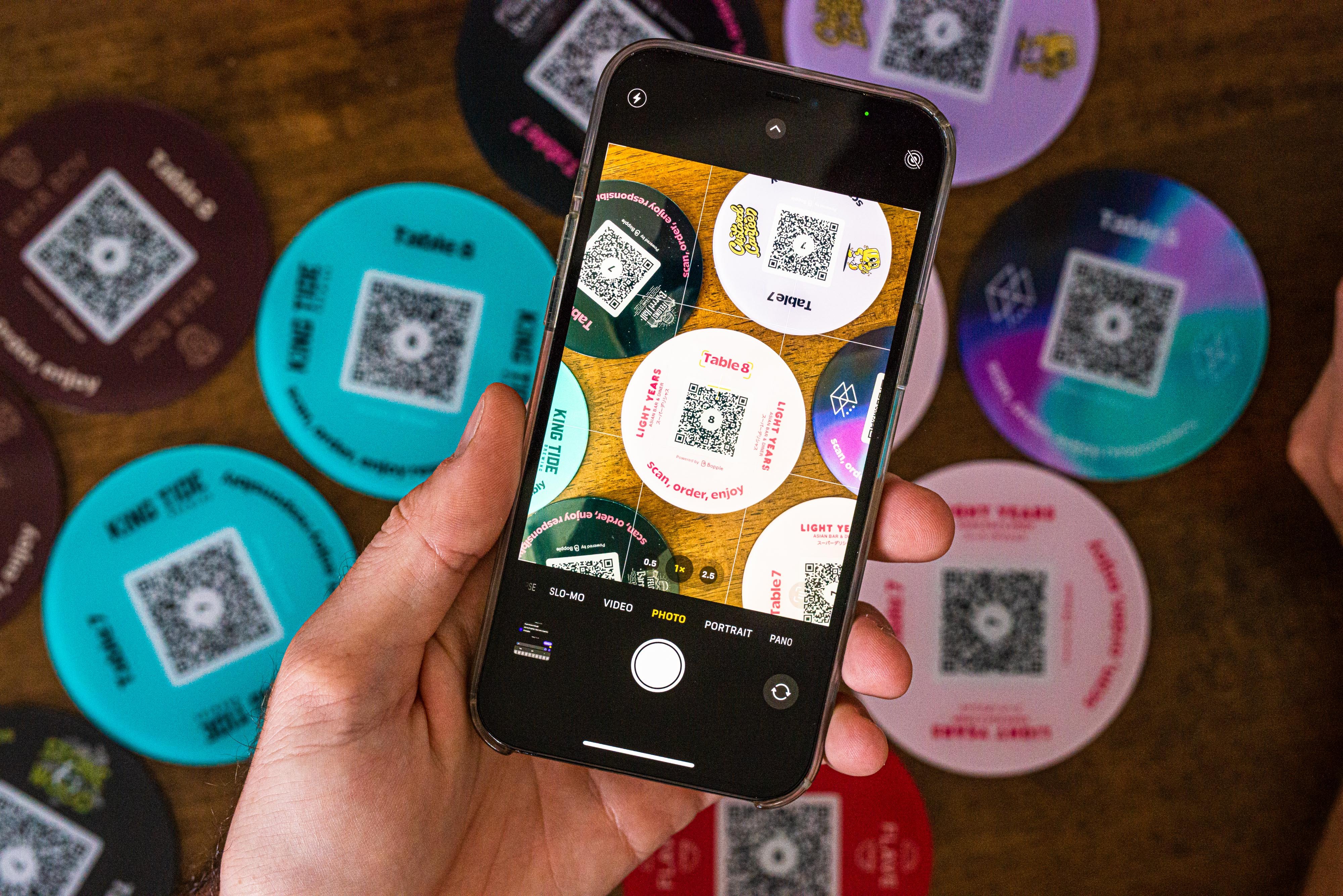 QR code menus are game-changing tech for hospitality. If you don't have it...you want it, and those that have it... swear by it. With new technologies, dietary trends, and an increasing focus on sustainability, restaurant-goers have more to consider than ever before.
This brief blog post will take you through the benefits of online ordering and QR code menus over paper menus, giving you 5 handy tips on how to switch your menu to a digital format.


The power of digital menus
Our world is digital. In recent years, QR code menus have snowballed in popularity — but what exactly are they? In its most basic form, QR code menus are a digitised version of a dine-in menu that is accessible by QR code. Customers can scan the QR code with their phones to reveal the digital menu, and alongside viewing the menu, they can order and pay for meals with only a few clicks.
There are endless benefits to a QR code restaurant menu. Firstly, they are a whole lot more convenient. As the venue, you can make updates for menu items that are unavailable instantly, or make changes to the menu without having to reprint the whole thing. Efficient and eco-friendly!
If transitioning to QR menus seems a little daunting and difficult, know that it has never been easier. Bopple is here to help and here are 3 quick tips to get you started.
3 tips to prepare your digital menu
1. Great food photography
Humans are almost entirely visual so it's incredibly important to nail the food photos. Food is always more appetising when customers can see just how delicious the meal they are about to eat is. Effective food photography has been shown to increase sales by 30%, (based on our insights and sales data from venues that have at least 80% of their menu populated with images). This is partly because the customer knows exactly what to expect; it takes some of the risks out of trying something new, especially if they're ordering for takeaway or delivery.
2. Decide on your most popular items
Why do people choose to come to your venue? Do you make award-winning bread? You can let your customers know by highlighting it on your QR code menu. Customers are more likely to purchase an item if it's popular with others - (social proof 😉). Take this into account when you create a restaurant menu.
This is further exaggerated by the emergence of culinary trends like veganism, vegetarianism, and gluten-free. You can use this to your advantage by highlighting dietary options in a simple and convenient way using modifiers.
Our advice: choose a few items to highlight. If you select too many, it can have the opposite effect and potentially overwhelm your customers. One item per category generally works well.
3. Write enticing product descriptions
Entice customers with mouth-watering descriptions, don't bore them with blocks of text. The key is to create a short description that portrays what the product is. E.g Hand-made dumplings, locally grown greens, Australian grass-fed beef, crisp beans, artisan sourdough...
Using short and sharp soundbites for your descriptions, along with clear menu photography, is the perfect combo when it comes to selling your food online.
So how can Bopple's QR code menu help increase sales?
The industry is realising how much going digital with online menus can boost sales. The rest of the world is going digital and if you want to keep up, embracing a digital menu is a great step in the right direction, not to mention the benefits listed above. Venues using a Bopple QR code menu experience around 20-40% higher spending per person – so if you haven't considered it, now is the time.
Get started with QR code table ordering
With Bopple, it's quick and easy to set up QR ordering in your venue. Generate QR codes for your tables from Back Office or order branded QR codes today and start selling!
It's also possible to offer order ahead and delivery, plus it's super easy to update your digital menu, add promotions and make customisations all from the same platform – meaning minimal disruption to your operations.
Start, run and grow your business with Bopple to unlock more sales and an enhanced customer experience.
Create your online store & digital menu for free in seconds
Offer delivery, order ahead and QR code table ordering
Manage everything from the same platform
Quickly generate QR codes and website links
0.8-1.8% rates, including tax
Complete control of your store, sales and customer data - no third-party platform to manage
Same-day payouts, no lengthy delays
No lock-in contract or terms