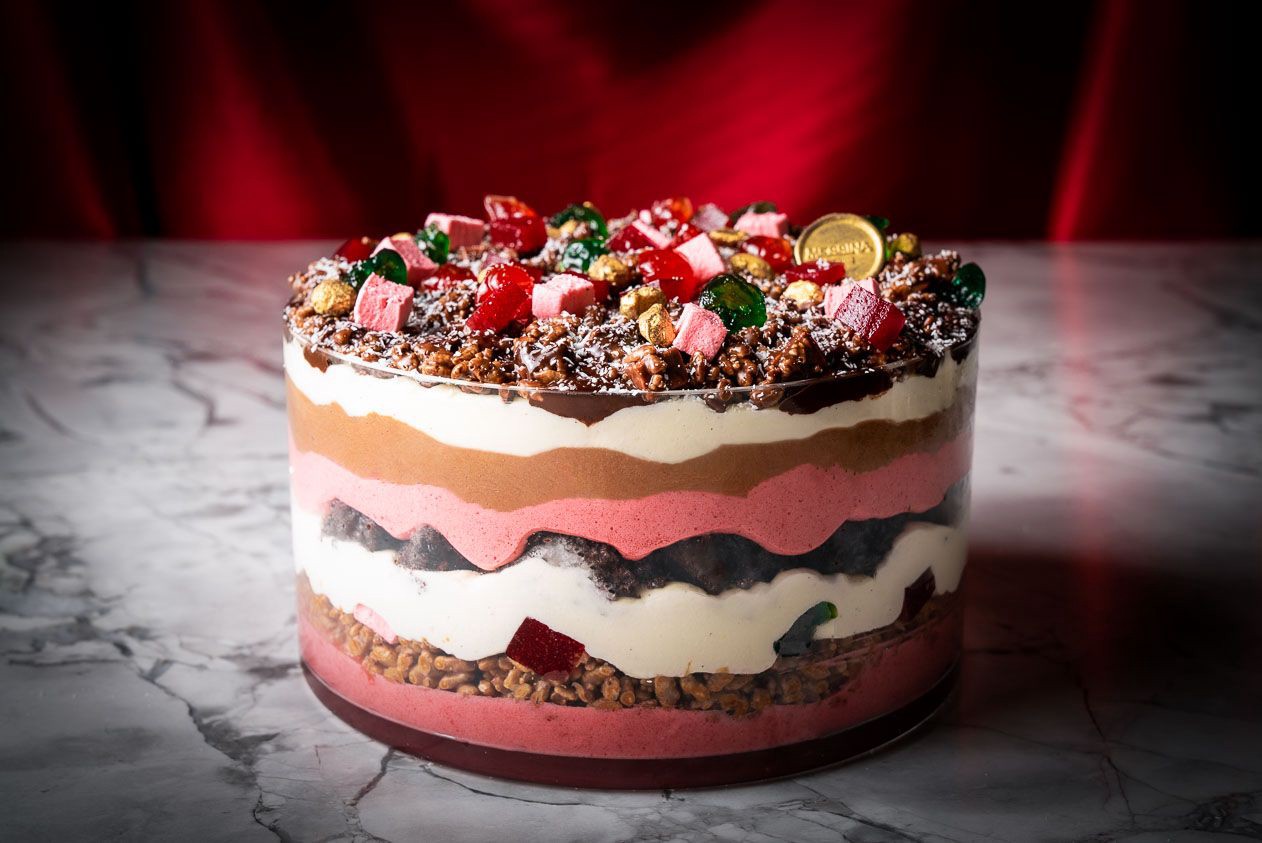 Create a sell-out holiday promotion, Gelato Messina-style
Joel Brilliant
---
As restrictions lift in Victoria and borders begin opening up across Australia and New Zealand, December 2020 is going to be an absolute whirlwind of opportunity for hospitality venues. The question is — how do you make the most of it?
Let's take a look at a venue who's had massive success already in the lead up to the holiday season — Gelato Messina. Early in November, Gelato Messina released a festive, Rocky Road inspired trifle offer complete with custard, cooler, and a panettone developed in collaboration with Sonoma Bakery for a $200 package for 20–30 people.
By mid-November, this signature treat was sold out, leaving in its wake a 25% increase in total payments volume from October, and coverage in TimeOut, DailyMail, UrbanList, and BroadSheet.
What Venues can Learn from Gelato Messina
High value, high price:

By curating an undoubtedly irresistible offering, Messina had the freedom to price up their product, without worrying about scaring customers with a high price. So, the time and resources expended in developing a quality offer like this one can pay off without you having to compromise on margins!
Doing what they do best:

Messina is known for their brilliant, high-quality, fun dessert offerings, and this offer plays directly into that — staying on-brand for the holiday season while still releasing something creative is very important.
Ordering flexibility:

The ability for customers to schedule orders and pre-order helped Messina release and sell their offering early. you can create an offering around gifts, hampers, and similar large-serving products!
Collaborations:

partnering with Sonoma Bakery helped add hype around their Rocky Road Trifle. Working with a high-quality, trusted brand — whether they're a supplier or distributor or another existing relationship — can create major impact
Our Recommendations
After collating research on the effectiveness of holiday offerings like Gelato Messina's in all sizes and types of venues, we've put together a list of recommendations for you to get your own venue success with a similar campaign:
👩‍🍳 Play to your strengths — you know what you're good at, so try to build an offering for your customers around it! If you're a small cafe with the best coffee around, sell hampers featuring your coffee beans & one or two recipes. If you're a large restaurant who offers a brilliant banquet menu, create one themed around the holiday season and tell customers about it!
🥳 Hype up the holiday spirit — Theming your offer around the holiday season, and using inclusive language for this December period, will help you focus your marketing efforts and drive sales during this month!
🗯️ Tell your customers — Shout it from the rooftops! Or, more specifically, from all your social media channels, put up posters around your venue, email your engaged customers, and even reach out to UrbanList and other publications to feature a particularly genius menu item!
⏱️ Ordering options— Develop a plan around how you want customers to interact with your offering — in-store? Pre-ordering? Make this clear in your marketing materials and make sure it aligns with what you know your customers are likely to best respond to!
🕵 Investigate holiday hospitality patterns — is the holiday period quiet for your venue because your regulars are taking a break? Or is it busier than ever at your venue that's smack-bang in a prime holiday destination? Design your offering around what you know about your business's holiday patterns!
How We Can Help
We want to champion the work you're already doing, and help enhance anything you plan to do — so tell us what you're up to and we'll help you make the most of it!
🤳 We want to make sure that your holiday offering is available to your customers through a seamless digital menu experience that we can work with you to customise to your business's needs.
🏅 We also want to continue championing our venues doing amazing things — so if you do roll out an amazing holiday offering, we would love to spotlight your work on our socials just like we're doing here!
Create your own Holiday Promotion with help from Bopple — email community@bopple.com with your venue name, location, and "Holiday Marketing" in the subject line!
Follow us on Instagram, LinkedIn, and here on Medium for more content, and to follow our journey as one of Australia's fastest growing startups.
Get started by taking a couple minutes to sign up your venue with Bopple here today!