---
Your photos are a reflection of your product and service. Let's engage and entice every customer. When choosing which images to use for your online store, there are several requirements in order for these to be successfully uploaded and displayed.
Businesses like restaurants, food trucks, bakeries, cafes and, coffee shops thrive on the strength of their food photography. That's why it's so important to make sure that the quality of your food photography meets the standards that customers expect.
But taking great product photography of food doesn't have to involve hiring a professional photographer or purchasing expensive equipment. Professional-looking photographs can be shot by beginners on something as simple as a smartphone.
Having sharp, high-quality photos will help you increase your sales and engagement with your digital menu.
Ideal specifications:
Format: .PNG (recommended), .JPG
File Size: under 500KB (recommended), maximum 3MB
Dimensions: minimum 180(w) x 180(h)
Good ✅
Set aside time. You want all your photos to be consistent, so make sure you have enough time to prepare and photograph them.
Pick your background. Clean, simple backgrounds are usually the best way to go.
Use natural light. Find soft, non-direct natural light for all photos.
Keep it simple. Zoom in tight or clear the background to make sure that the attention is on your menu item.
Make sure you have a clean environment. Clean surfaces, dishes, and packaging is important.
Edit lightly. Most images can benefit from a little touch-up, but be careful not to go overboard.
Clear away clutter. Remember your product is the focus of your picture, so you don't want anything in the background that could be too distracting.
Not so good ❌
Don't clutter the photo, keep the background clear.
Avoid fake, fluorescent lighting.
Don't add text, words, logos, or watermarks to your images unless it's part of your packaging.
Avoid harsh shadows from direct sunlight.
Don't stretch your images to fit the required image file size
Don't include faces in your images, this can be distracting.
Try not to shoot the dish from too far away, or too close. Find the right balance to showcase the size of the product to customers.
Great example
While a professional photoshoot is nice, it isn't necessary. The important thing is to nail the basics; lighting and composition.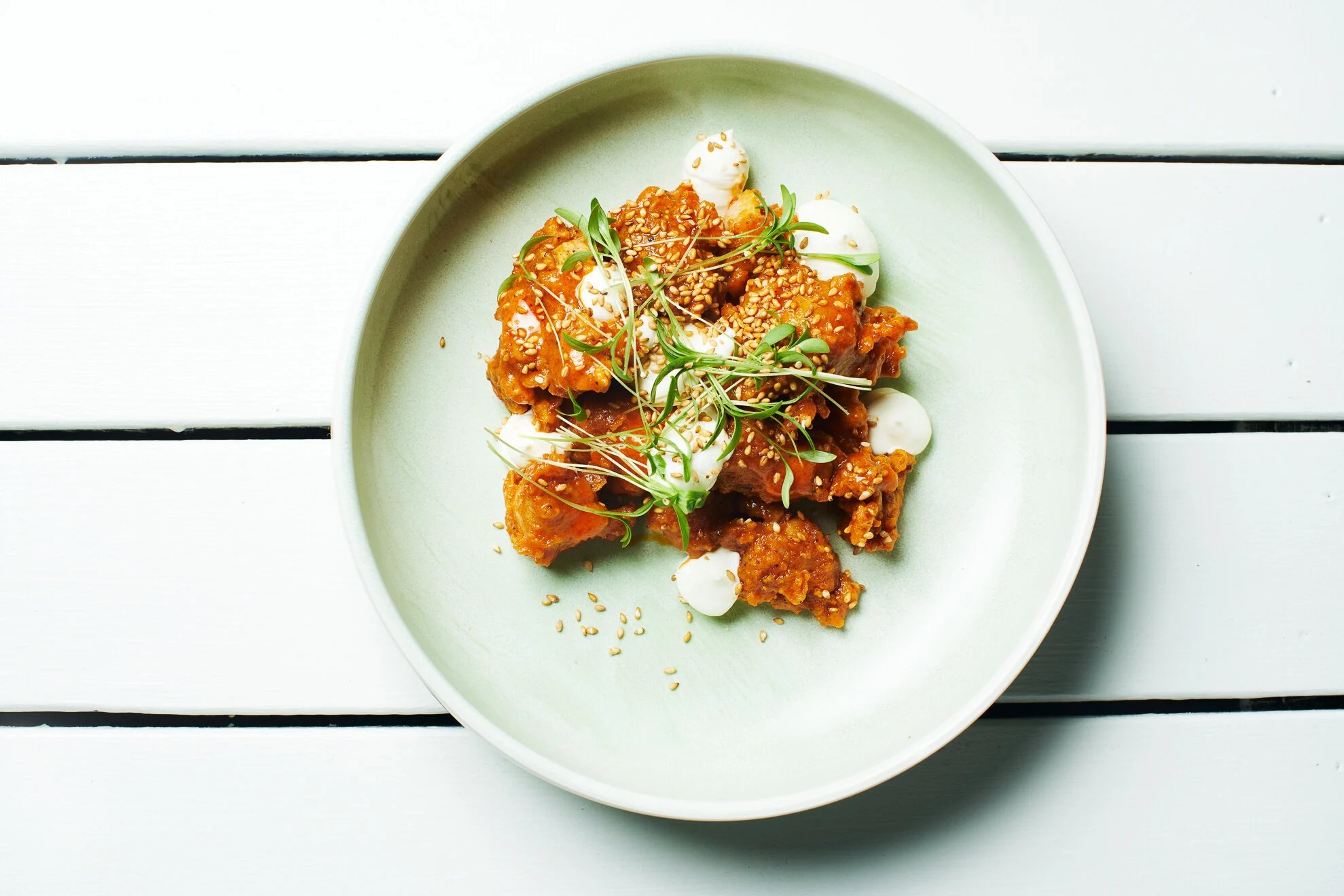 We also have a library of product images for common drinks here which you can feel free to use, plus you can find great stock images for food and other products in one of our previous blogs.