COVID lockdown info for Queensland restaurants & cafes — January
Joel Brilliant
---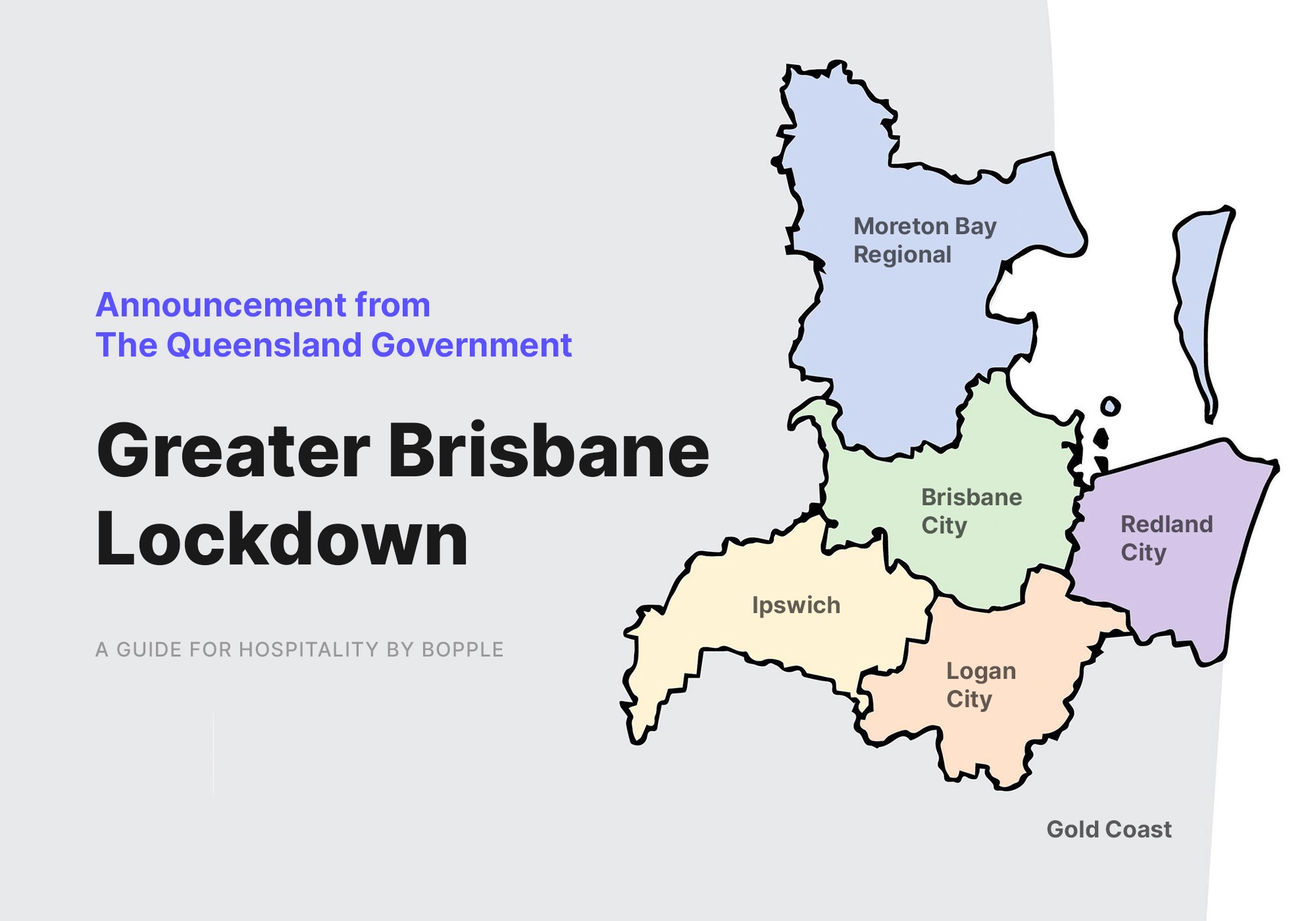 After a new case of a highly contagious Coronavirus strain was discovered in Brisbane, the hospitality community has a difficult challenge to face this weekend. Here at Bopple we're working up a storm to make sure we're helping our venues as best we can through this period, and keeping everyone informed on the situation is a priority.
⚠️ Here's what hospitality business owners need to know:
Restaurants & cafes are only permitted to provide takeaway services, with no in-person dining permitted
People & businesses in Brisbane, Logan, Moreton Bay, Ipswich, and Redlands are affected
All businesses that can remain open must adhere to one person per 4 square metres with maximum of 20 to 50 with COVID Safe or Industry Plan
The lockdown will continue until 6pm Monday 11th January
Masks are required for everyone over the age of 12
Workers are permitted to leave home for work if it is not reasonable to work remotely
Anyone who visited the following locations may have been in close contact with the virus:

❗ How to prepare for the lockdown:
First, it's important to consider the possibility that this lockdown will continue into next week, and potentially longer. We've been here before, and in the hospitality business we should brace ourselves for anything.
Streamline your takeaway order collection & delivery process, selecting takeaway menu items and communicating options to your customers
Add the order online button from Venue Manager to your website and link it to your social profiles, and in your Google business listing
Manage your trading hours in Venue Manager to indicate if you're changing them or closing for the weekend
Communicate with your employees to ensure you have enough staff to service takeaway orders while also maintaining their safety
Reach us on Facebook, Instagram, and through help@bopple.com whenever you need. If you're not with Bopple yet, you can sign up here. We're here to help. Let's get through this together!