---
To kick things off for our first Customer Spotlight feature, we got the opportunity to sit down with Leighton, the owner of both Cantina Bar and Little Jean. Here's a little bit about both venues...
Little Jean
A restaurant located in the heart of Double Bay's buzzing dining precinct Kiaora Lane aims to bring a fresh, modern and seasonal take on food to the area. The menu focuses on seasonal fare driven by local markets with an emphasis on using sustainable produce wherever possible.
Cantina Bar
Latin-Mex street food and bar, located in Sydney's harbourside suburb of Balmain. The menu draws inspiration from street food vendors in Mexico, Spain, Portugal and Cuba with a focus on daily fresh produce and big flavour. and how Bopple has improved the operations of his business, plus saved him money.
With the help of Bopple, Leighton's businesses have steadily grown their online order sales, seen a great improvement with operational efficiency for dine-in orders and costs, a loyalty platform that talks to his POS, and provides the businesses with an easy-to-implement extra source of income.
"It's (Bopple) a huge positive. We save a lot of time when we're busy, managing customers' orders and expectations, and customers are happy to place orders themselves using the QR codes on our tables. It's also made it a lot easier to manage staff."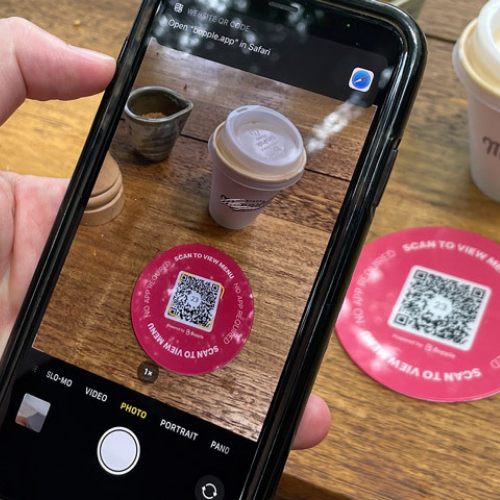 Since Leighton implemented QR codes for dine-in, the business has been able to run more efficiently and he's been able to save costs on staff. This was especially the case since the beginning of the pandemic, Leighton's been able to use Bopple and QR codes on tables to assist his operations as much as possible.
"It acts as an extra set of hands for our staff and reduces the pressure for my staff. In the long run, I can see it saving me money. Even our older customers are slowly coming around to it, especially once we show them how easy it is to place an order"
Loyalty was another area where Leighton prides himself on when it comes to traditional service. When he found out that Bopple integrated with loyalty powerhouse, Marsello, he was excited to utilise the integration and connect with his customers digitally.
Being able to have my POS (Lightspeed Kounta), online store, and loyalty system (Marsello) communicate together is a huge benefit to us. For example, I can run marketing campaigns for my customers that give them discounts or notify them of weekday specials, like Taco Tuesday.
Bopple simplifies commerce for hospitality. We help businesses get started online, streamline ordering, and nurture customer relationships. Don't have an account? Sign up for $0 today.