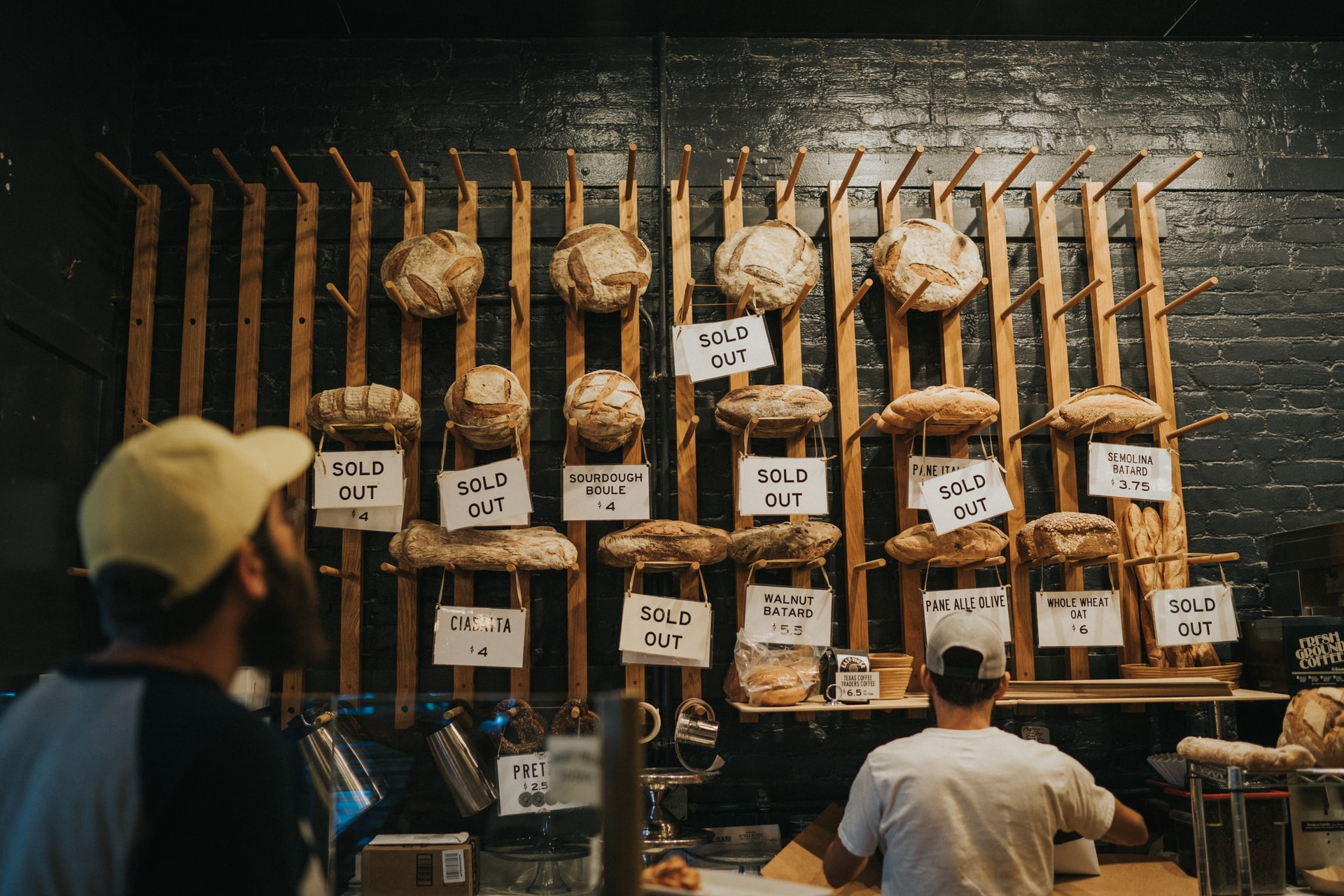 Introducing Inventory, helping you better manage your online menu and ordering experience

Tim Dart
---
The rise of online ordering in hospitality has provided the industry with a number of benefits. Coping with staff shortages in the post-lockdown era, gaining a deeper understanding of customers, and unlocking operational efficiencies that allow more businesses to succeed in the long term, to name a few.
Even with these benefits there are still some new challenges to face. Beyond the processing of orders and payments, other responsibilities that have traditionally been handled by staff members - baked in to the workflows of kitchen and FOH service models - now need to be built into the technology. Necessary to ensure businesses can reap the operational benefits while maintaining a seamless customer experience in the hybrid physical/digital hospitality and service world.
The task of managing stock availability in your online menu.
It's far from ideal being unable to sell something that your customer wants, but sometimes it's unavoidable. Maybe an item is really popular and sells out on a regular basis, or maybe one of your suppliers is unable to provide your normal order on time.
It used to be a matter of the kitchen staff and managers letting the FOH team know what was sold out, and the servers playing gatekeeper of what could and could not be ordered. That goes out the window when your customers can place online orders from their table, or from their couch, and so on.
The cost of not managing it.
Given that proper management of stock and availability in your online menu involves two actions - items being marked out of stock, and items being restocked - the potential impacts of not managing it are two fold.
If items aren't promptly marked out of stock in your online menu, you'll have to reject and refund online orders which means lost revenue and unhappy customers. If items aren't promptly restocked as soon as you have more on hand, your revenue will take another hit due to missed online sales.
How our Inventory management feature helps.
Inventory is a brand new addition to the menu management area in Bopple back office. This powerful upgrade provides you with full visibility into the stock status across your entire menu, and controls to quickly, easily - and automatically - manage the availability of the products and modifiers in your online menu.
✨ Control sales with stock counts
If you sell products with limited quantities and you want to put it on auto-pilot, you'll love our stock counts feature which can be enabled in Inventory. Simply set the amount of stock you have available and let the system count down with each sale of the product. Once it hits zero the product will be marked out of stock automatically. Easy.
⏱️ Schedule automatic restocks
When marking a product as out-of-stock, schedule a restock for tomorrow and it will automatically be returned to in-stock the following day. Say goodbye to manually restocking products at the start of each day, and the dreaded "oops, I forgot to restock it" missed sale. Auto restock is also available to use in Orders Manager.

If you are tracking a stock count on a product you will need to manually reset the stock once depleted. Looking for an automated stock count reset? Get in touch as we'd love to understand your needs and consider them in a future update.
🎯 Manage stock status on modifiers
If you sell out of a modifier or option, like a specialty milk, some kind of sauce, or something you offer as an add-on, you can now quickly mark it as out of stock. With the flick of a switch it will be temporarily removed from all items that it is linked to in your online menu, and adding it back to your menu is just as easy.
🔍 Search and filter
The Inventory section includes search and filtering options so you can easily find, review and manage stock for just the items you need. These search and filtering options will be added to other areas of Back Office to make life easier for you.
😏 Update in bulk
Update the stock status of 2, 5, 10, 20.... as many items as you like, at the same time, in a matter of seconds. Paired with the search and filter options, you can now manage stock and availability on entire sections of your menu in a breeze. Bulk updates is another usability enhancement you'll be seeing more of in your Back Office.
🔗 Integrate with Lightspeed Kounta
Bopple Inventory can also be configured to sync menu availability from Product Availability on POS in Lightspeed, making real-time management of availability in your online menu easier than ever without having to leave your point-of-sale. This is another another powerful addition to Lightspeed Ordering powered by Bopple, our industry-leading integration with Lightspeed Kounta POS. Remember, not all integrations are created equal.
Get started with Inventory
Inventory is included for free on every Bopple store, so you can dive right in to Bopple Back Office where you'll find Inventory within Menu management. Out of the box you can toggle items between in-stock and out-of-stock, and use Auto Restocks. If you want to track stock on products as well, click 'Configure' to enable Stock Counts. For helpful guides and access to our implementation specialists you can head over to our Help Centre.
---
Not using Bopple yet? Create your free account now and one of our launch specialists will be in touch to get you online in no time.